King Charles' Former Butler Reveals Why Queen Consort Camilla Is Good For The Monarch
King Charles's former butler has opened up about Queen Consort Camilla and why he thinks she is perfect for the role.
Grant Harrold, who worked for Charles for seven years, also addressed the myths about the new monarch, and revealed why people should not focus on those stories, but on the kind of king he would be.
Describing King Charles as an "amazing man," Harrold told ET Canada the former was just like his mother, who loved traditions, and was witty and funny. He said, while he personally believed the former Prince of Wales would be a good king, King Charles has quite big shoes to fill.
"The problem he's got is everybody loved the Queen, even if you don't like the monarchy, everybody loves the Queen," he said. "I think he's got a quite difficult upcoming couple of years, people watching what he does, how he does it, what changes he makes.
He also predicted how difficult things would be for Queen Consort Camilla, considering her history. It is no secret to the people of Britain that her extra-marital affair with then Prince Charles once earned her the title of "The Most Hated Woman in the U.K." Despite that, Harrold explained why Camilla fits the Queen Consort role perfectly.
"She's a lovely lady. She's a really nice lady, she's a hard worker, she's also family-oriented," he said. "I think it's going to be difficult to do, but I think she will do it well," he said.
Harrold went on to praise King Charles and Queen Consort Camilla's relationship, and how it would be an advantage to the monarchy. "She's very good with him. They're a team. They're an absolute team. They are best friends," he said.
King Charles and Queen Consort's relationship has been anything but conventional. They met for the first time in 1970 and briefly dated after that, but their romance ended when then Prince Charles left to serve in the Royal Navy. Charles went on to marry Princess Diana. However, it was later revealed he had rekindled his romance with Camilla during their marriage, leading to Charles and Diana's divorce.
A year after Princess Diana's death in 1997, Prince Charles made his relationship with Camilla known to the public and married her in 2005.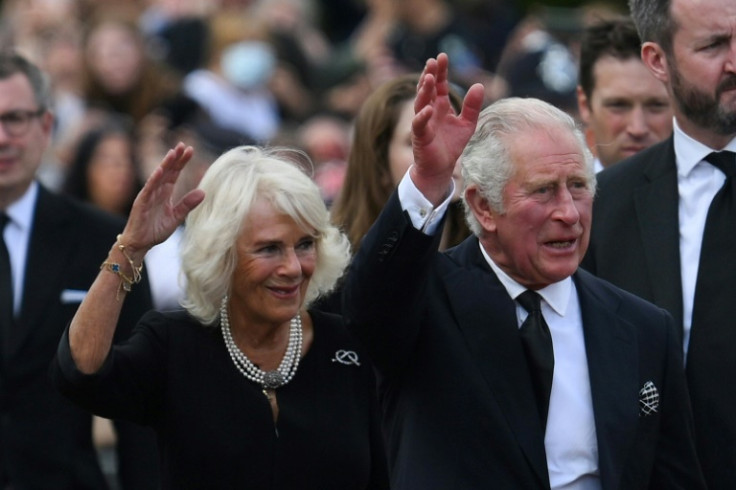 © Copyright IBTimes 2023. All rights reserved.