King Charles, Prince William Were Furious Over Donald Trump's Comments On Kate's Topless Pics: Book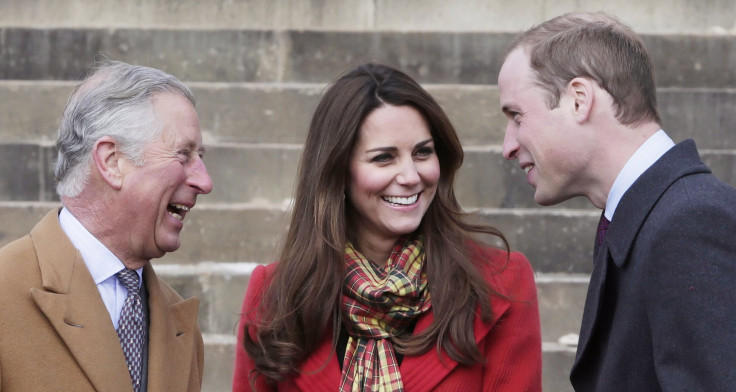 KEY POINTS
Photos of Kate Middleton sunbathing topless were taken without her consent and published in a magazine in 2012
Donald Trump tweeted at the time that Middleton had "only herself to blame"
King Charles and his two sons erupted into "torrents of profanity" over Trump's comments, a new biography claims
Former President Donald Trump's comments about Kate Middleton's 2012 topless photo scandal hit a nerve with Prince William, Prince Harry and their father King Charles III, a new royal biography has claimed.
Royal biographer Christopher Andersen claimed in his new book, "The King: The Life of Charles III," that Trump's dig at Prince William's wife over nude pictures taken without her consent and published in the French magazine Closer sparked "profanity" from the King and his two sons, New York Post reported. International Business Times could not independently verify Andersen's claims.
The photos in question were taken in 2012 when Kate, then the Duchess of Cambridge, was sunbathing topless on private property in France while vacationing with her husband.
After the pictures were published in the tabloid and made headlines around the world, Trump tweeted, "Kate Middleton is great – but she shouldn't be sunbathing in the nude – only herself to blame. Who wouldn't take Kate's picture and make lots of money if she does the nude sunbathing thing? Come on Kate!"
Trump's comments "resulted in what one Clarence House butler referred to as 'torrents of profanity' from both Prince Charles and his sons," according to excerpts of Andersen's book obtained by Newsweek.
Prince William and Middleton sued the magazine and were awarded $120,000 in damages in 2017 by a French court, which ruled that the images had breached the couple's privacy. All six defendants in the trial were convicted of charges related to the photos.
"The Duke and Duchess of Cambridge are pleased that the court has found in their favor and the matter is now closed," a Kensington Palace spokesperson said in a statement after the verdict. "This incident was a serious breach of privacy, and Their Royal Highnesses felt it essential to pursue all legal remedies. They wished to make the point strongly that this kind of unjustified intrusion should not happen."
Andersen also claimed in his new book that in 2019, Charles, then Prince of Wales, was allegedly "disappointed" when Trump referred to him in a tweet as the "Prince of Whales," spelled like the sea mammal as opposed to the country.
The best-selling author of "The Day Diana Died" went on to write that the businessman-turned-politician's prior comment that he "could have 'nailed [Princess Diana] if I wanted to,' but only if she passed an HIV test" did not help Charles' opinion of Trump.
In the same book, Andersen claimed that King Charles had temper tantrums. Former valet Ken Stronach told the author that the royal allegedly once grabbed him by his throat after Charles accidentally lost one of his cufflinks down a bathroom sink.
King Charles also allegedly once used a chair to smash a window open because he "wanted some fresh air," Andersen wrote.
"The King: The Life of Charles III" will hit shelves Tuesday.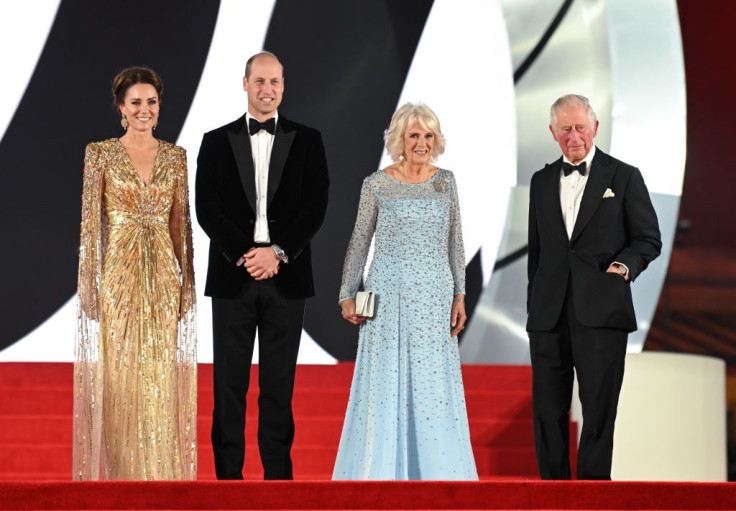 © Copyright IBTimes 2023. All rights reserved.
FOLLOW MORE IBT NEWS ON THE BELOW CHANNELS