King Charles' Teddy Bear Is 'Symbolic' Of His Childhood, Royal Still Travels With It: Biographer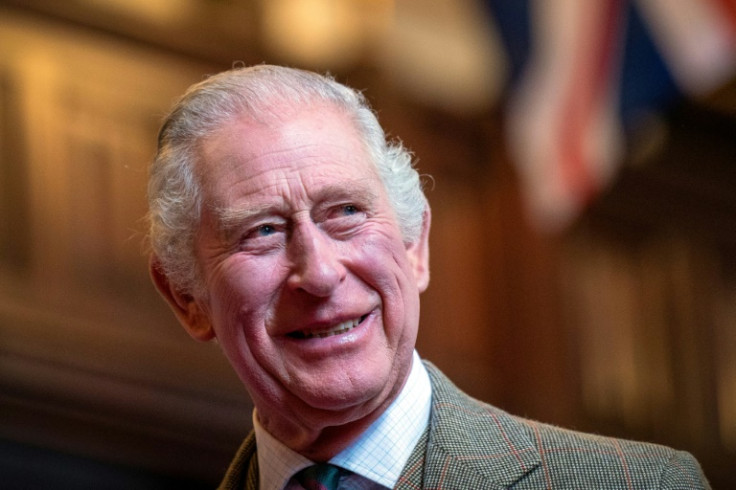 KEY POINTS
Christopher Andersen discussed King Charles' "beloved" stuffed toy in his new book, "The King"
The biographer claimed the King still has his childhood teddy bear and travels with it
He also claimed Charles' former nanny was "the only person who was allowed to mend" the bear for decades
King Charles is still very attached to his childhood teddy bear and brings it along with him whenever he travels, a royal biographer has claimed.
Christopher Andersen discussed the 74-year-old British monarch's "beloved" stuffed toy in his new book, "The King: The Life of Charles III," and in a recent interview with Fox News Digital.
According to the biographer, who spoke to numerous palace insiders and those who've known the royal or worked with the King closely over the years for his book, the teddy bear is symbolic of Charles' childhood.
Charles, who was 4 when his mother Queen Elizabeth II acceded to the throne in 1953, was a shy boy with a domineering father and was bullied by his classmates as his parents focused on their royal roles, unnamed sources told the author.
"The teddy bear is symbolic of so much," Andersen told Fox News Digital. "I always go back to this one incident [from his childhood], and I think it speaks volumes. ... [His mother had] been away for six months touring the Commonwealth, her first trip abroad. And she gets off the ship, and he rushes up to her, and she kind of shoves him aside. This is caught on newsreel. You can see it."
He continued, "And she greets the adult dignitaries and whatnot. And then, when she finally acknowledges him, she reaches down and shakes his hand. Doesn't hug or kiss him. And you contrast that with [Princess] Diana in the way that she scooped up [her] boys whenever she was around. [She] hugged them, kissed them, very affectionate. So Diana really injected the family with this kind of humanity that never was there before."
Andersen said he interviewed Margaret Rhodes, a cousin of Queen Elizabeth who was very close to the late monarch. The biographer said he learned from Rhodes that Charles' relationship with his mother and his father, the late Prince Philip, was "never cozy because the family isn't set up to be cozy."
"And I think that was very revealing," Andersen told the outlet.
The "Brothers and Wives: Inside the Private Lives of William, Kate, Harry, and Meghan" author also recounted a conversation Princess Diana had with a journalist friend. The late Princess of Wales reportedly told the journalist, "Charles was so lonely as a boy. He's never gotten over it."
King Charles treasured his childhood teddy bear and even assigned his former trusted valet, Michael Fawcett, to take care of it, when His Majesty was in his 40s, Andersen wrote in his new book.
The biographer also claimed that Charles' former nanny, Mabel Anderson, would be called upon to fix the toy whenever it lost a button or "began to fray."
Andersen claimed that King Charles still travels with his teddy bear to this day.
"He still has Teddy," Andersen told Fox News Digital. "As a matter of fact, Mabel Anderson ... was the only person who was allowed to mend this bear for decades and decades. And only recently has she stopped. She's still alive and still very close to Charles if you can believe it. [And] he travels with this teddy bear."
A former assistant valet also told Andersen that Charles' nanny "was the only human being allowed to take needle and thread to Prince Charles' teddy bear. He was well into his 40s, and every time that teddy bear needed to be repaired, you would think it was his own child having major surgery," according to the book.
International Business Times could not independently verify Andersen's claims.
"The King: The Life of Charles III" is already out.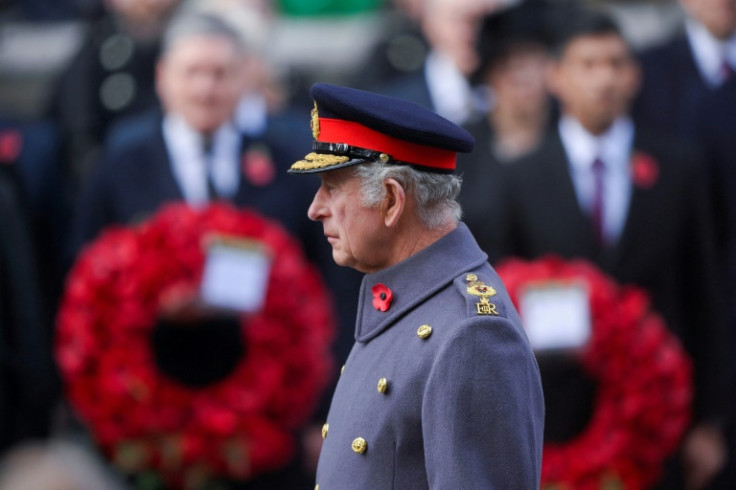 © Copyright IBTimes 2023. All rights reserved.