Kiss Front Man Gene Simmons All Set to Say I Do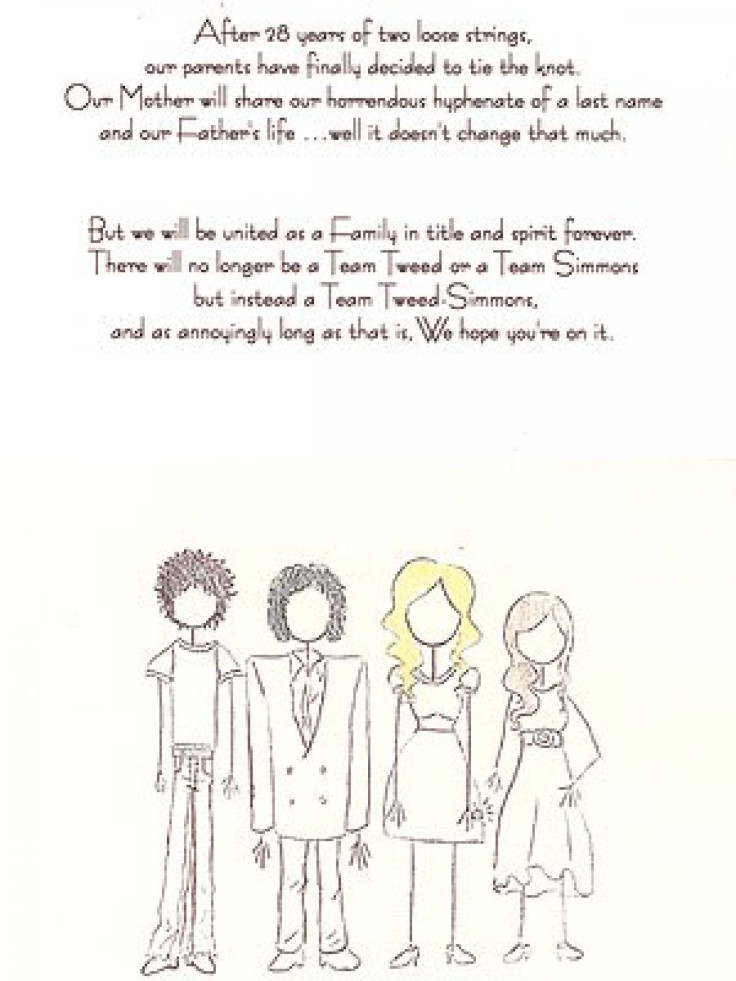 After 28 years, iconic rocker Gene Simmons finally knows that it's forever this time and there's no doubt in his mind. The Kiss front man will tie the knot with his longtime girlfriend Shannon Tweed. Simmons, 62 and Tweed, 54, will marry on Oct. 1 at the Beverly Hills Hotel on Sunset Boulevard. According to their wedding invitation obtained by People magazine, the couple requests that the guests wear classy cocktail attire but also states that we know some Rockstar attire will be worn.
Simmons also known as The Demon is the bassist/vocalist of Kiss, a hard rock band he founded in the 70's. Tweed is a former playboy playmate and was Playmate of the Year in 1982. The couple met in 1984 and began living together the following year. They have two children together - a son, Nick, 22, and a 19-year-old daughter, Sophie.
The wedding invitation carries a letter from the couple's two children.
After 28 years of two loose strings, our parents have finally decided to tie the knot, the letter reads. Our Mother will share our horrendous hyphenate of a last name and our Father's life... well it doesn't change much.
Simmons, the archetypal rock star, claims to have been with at least 4000 women, according to a mirror.co.uk report. He once said it would be rude not to sleep with groupies, the report added.
Simmons and Tweed have had high profile relationships before they met almost three decades ago. Simmons has had relationships with Cher and Diana Ross, while Tweed had a brief relationship with Hugh Hefner and before that with Canadian Football League player Ron Foxx who played linebacker for the Ottawa Rough Riders.
The entire family stars in the A&E reality show Gene Simmons Family Jewels. Simmons proposed to Tweed on the show.
I come with so much baggage, but you're the only friend I've got. You're the only one I love, and you're the only one I will ever love, said Simmons . Tweed welled up and said yes.
© Copyright IBTimes 2023. All rights reserved.