Kourtney Kardashian Buys Yogurt For Mason After He Bonds With Scott Disick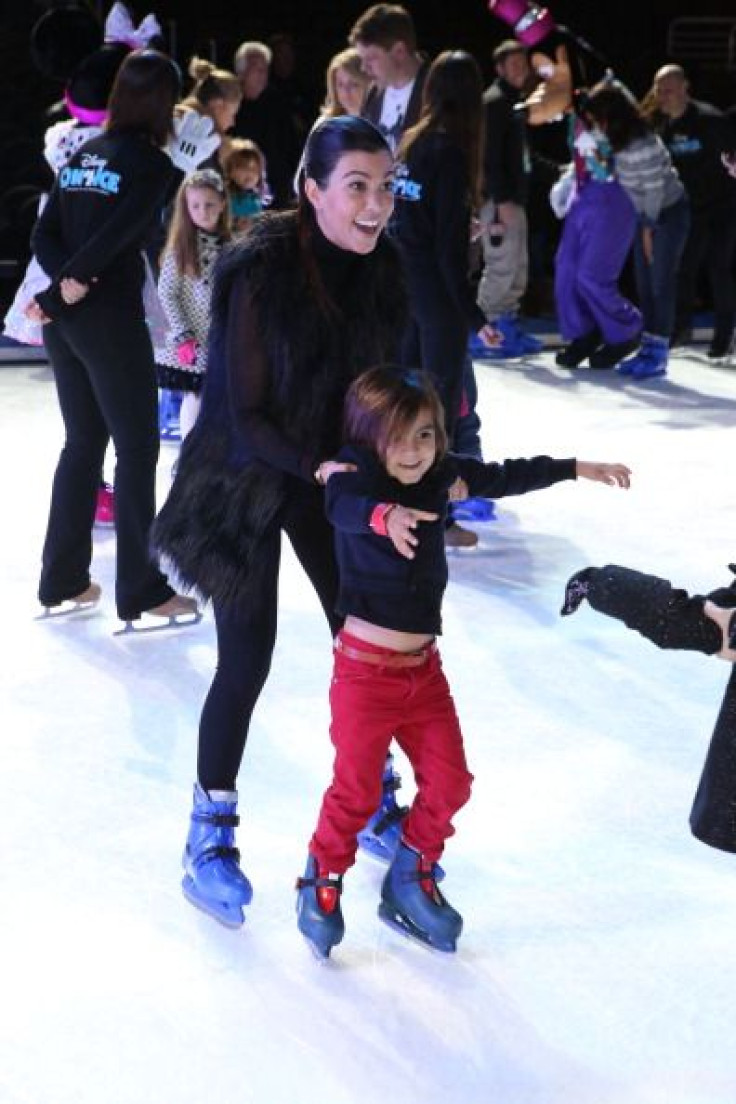 Kourtney Kardashian and Scott Disick's eldest child, Mason, has been having an eventful week so far!
On Thursday, the 8-year-old went to a yogurt shop in Los Angeles with his mom. Kardashian wore an oversized black hooding and shorts during their recent sighting. Mason, on the other hand, wore matching grey jacket and jogging pants. The mom and son duo were accompanied by their bodyguard.
After buying a large-sized cup of yogurt, Mason and his mom left the yogurt shop and returned home, according to the Daily Mail.
Days earlier, Mason and his younger sister, Penelope, joined their dad at the beach. After spending a few hours outdoors, the trio went to a private restaurant where they enjoyed a meal together.
After leaving the restaurant, Disick is spotted carrying Penelope's animal fur coat, while the 5-year-old carried her Baby Alive doll. The trio was also accompanied by a bodyguard, according to the Daily Mail.
Disick and Kardashian's youngest child, Reign, has not been spotted with his dad in recent weeks. But Kardashian and her three children were all with her during their recent spa day. The "Keeping Up With the Kardashians" star even shared videos and photos of her kids walking around the spa in their robes.
Meanwhile, Disick and Kardashian have stayed amicable towards each other ever since they decided to split in 2015. Their main focus is in co-parenting their kids. Since their split, Kardashian has moved on with 24-year-old model, Younes Bendjima. The two has been dating for almost a year now.
Kardashian and Bendjima have traveled to various destinations together, and the model has also met his girlfriend's children.
Disick has also started dating 19-year-old supermodel Sofia Richie. The couple was first linked to each other in May, but they denied that they were an item at that time. In September, Disick and Richie made their relationship public after they shared each other's photos on their respective Instagram accounts.
As of late, Richie has not yet met Mason, Penelope and Reign. And it is still unclear whether or not Kardashian will allow the young model to meet her kids ever.
© Copyright IBTimes 2023. All rights reserved.