Kourtney Kardashian's Cheat Day Snacks Revealed
Kourtney Kardashian has a pretty strict diet in order to maintain the toned body that she frequently shows off on Instagram. However, the reality TV star recently explained that cheat days are necessary, and she went on to list her favorite snacks to munch on when she can satisfy her cravings.
In a recent blog post on her official Poosh website, Kardashian explained that cheat days are "necessary." Cheat days for her doesn't only mean eating her favorite snacks, but also skipping gym to spend some quality time with her friends and family. Everyone deserves a day off, even people who don't follow a strict diet plan, according to the reality TV star.
Kardashian is on a keto diet, and that means that she strictly follows her diet plan for six days in a week. Her cheat day of the week is Sunday; when she goes to the farmer's market to get a matcha latte and chocolate croissant from Alfred's . After going to church, she heads to Soho House for their buffet (all-you-can-eat waffles with butter and syrup).
Even while on vacation trips, Kardashian doesn't forget to snack on cheat days. On her recent trip to Turks, she had "junky foods" like Double Stuf Oreos and Cheetos.
When she is not on a keto diet, everyday appears to be a cheat day for Kardashian. She revealed that she likes to cheat twice a day by having something sweet after lunch and after dinner.
Kardashian previously used to avoid gluten and dairy products. In April last year, she told her fans through her app that that diet was no longer working for her, and that she was no longer that strict with her diet, People reported.
In a recent post on Instagram, Kardashian showed how her diet plan is working by wearing a bikini and munching on snacks on a yacht. The reality TV star wrote in the post that she and her team at Poosh enjoy "guilt-free" cheat days.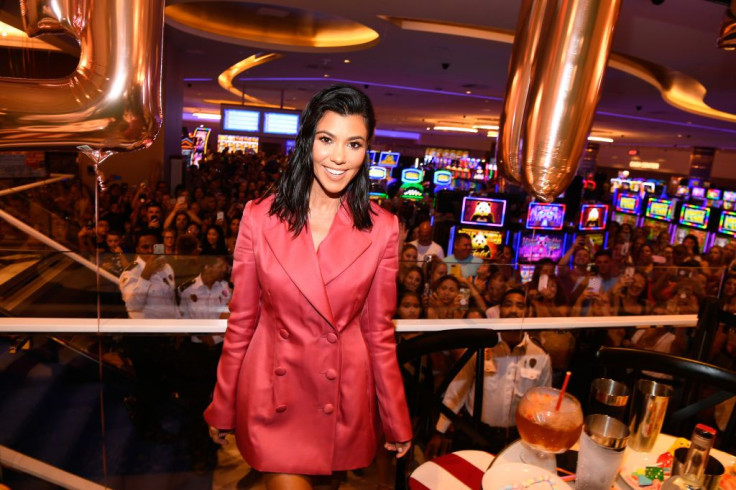 © Copyright IBTimes 2023. All rights reserved.