KPMG Insider Trading Scandal: Crisis Continues As SEC Charges 'Rogue' Trader And Identifies 'Stupid' Investor In Latest Development For Troubled Firm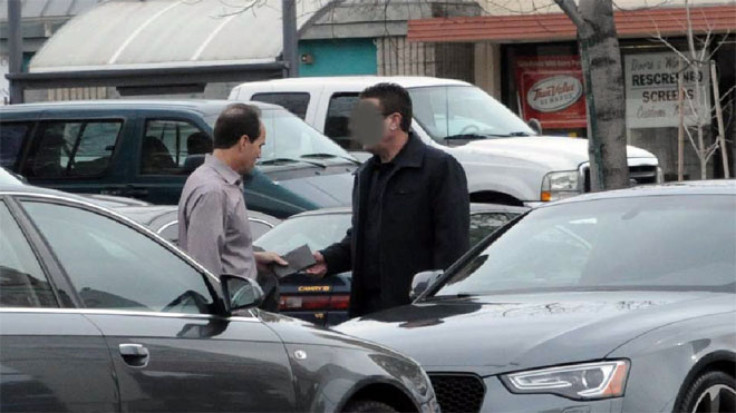 The Securities and Exchange Commission charged two California men connected to accounting giant KPMG's continuing insider trading scandal on Thursday.
Longtime KPMG partner Scott London, who ran the firm's Pacific Southwest audit practice, and Bryan Shaw, a friend with whom he traded nonpublic information, both admitted to conducting an insider trading scheme. The SEC charges that they benefited from rises or falls in the stock prices of some of KPMG's clients, including Herbalife Ltd. (NYSE:HLF), Skechers USA Inc. (NYSE: SKX), Deckers Outdoor Corp. (Nasdaq: DECK), RSC Holdings Inc. (NYSE: RRR) and Pacific Capital Bancorp (Nasdaq: PCBC).
Trades on Herbalife and Sketchers stocks were halted for several hours on Tuesday as investors received the news. KPMG later resigned as auditor for each of the companies.
The SEC alleges that in exchange for the insider information, Shaw paid London $50,000 in cash and provided him with jewelry, meals and tickets to entertainment events, as well as other benefits.
"I accept full and complete responsibility for what I have done and know that I will spend the rest of my life trying to make up for my tragic lapses of judgment," said Shaw in a statement released through his lawyer, Nathan J. Hochman. "Over the past several months, I have fully cooperated with the FBI, the SEC and the U.S. Department of Justice in their ongoing investigation of this matter."
Shaw, 52, runs a jewelry business in Encino, Calif., while London, 50, had been a longtime KPMG partner in charge of the company's Pacific Southwest audit practice until the company fired him on April 5.
The Justice Department approached KPMG late last week, informing the company that London was under investigation, according to the Los Angeles Times. London was fired less than 24 hours later.
In a statement, KPMG described London as a "rogue" employee who "acted with deliberate disregard for KPMG's long-standing culture of professionalism and integrity."
London says that he barely benefited. "I gained very little," he said. "He gained a lot and yet I bore all the risk."
In each of their statements the men called themselves "stupid."
"Every day since this occurred I'm saying to myself how stupid I am," London said.
And Shaw said, "I cannot begin to apologize for my incredibly stupid actions."
The U.S. Attorney's Office for the Central District of California also announced criminal charges against London.
"London breached a duty of trust and confidence that he owed to KPMG and clients he audited," the official SEC complaint states. "Shaw made at least $1.27 million in illicit profits by knowingly trading on the material, non-public information that London provided him."
© Copyright IBTimes 2023. All rights reserved.