Kris Humphries Is The Presumed Father Of Kim Kardashian's Baby (Legally, At Least)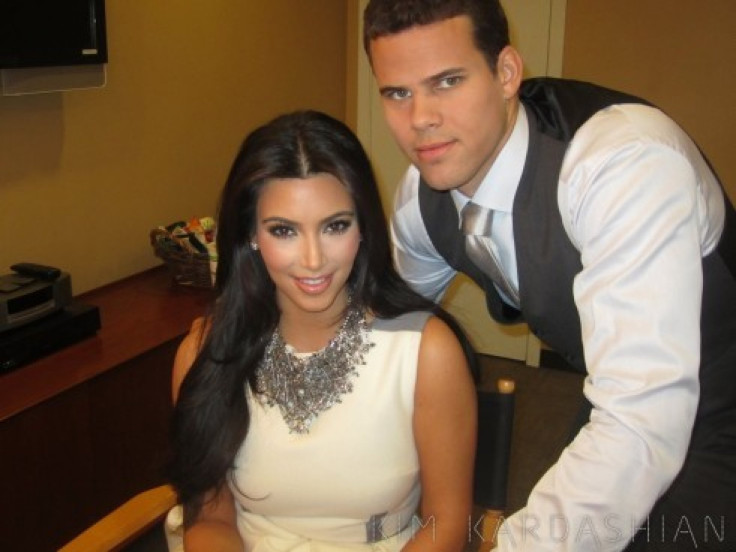 While the Kardashians are singing the praises of Kim and Kanye West's unborn child "Kimye," they might have overlooked one glaring fact: She's still legally married to Kris Humphries, which makes him the presumed father of her child in the state of California.
The NBA Brooklyn Nets star and estranged husband of the reality TV entrepreneur presumably will be seen as the child's father unless "clear and convincing evidence" proves otherwise, TMZ reported.
It already seems evident that rapper West is the father of Kardashian's child since he announced her pregnancy during a New Jersey concert, referring to the infamous fashionista as his "baby mama."
The Kimye child was reportedly conceived while the superstar couple was vacationing in Rome three months ago, the Huffington Post noted.
Luckily for Kardashian and West, Humphries hasn't had much to do with his wife, so it would be difficult for him to convince the state the child is his — should he want to for some strange reason.
The two haven't had much interaction, except of course for their tumultuous legal back-and-forth. He refuses to divorce the E! reality star unless she admits their marriage was a sham and returns the $2 million engagement ring he proposed to her with.
Meanwhile, Kardashian recently posted a new blog post on Celebuzz about having "family fun" at her 3-year-old nephew's birthday party.
"We all went to Serendipity on our last days of Miami to celebrate Mason's 3rd birthday party. Thomas the Train was the theme! He is kind of obsessed!" she wrote.
"Roya, Sheiva, Theresa, Robby, Farnaz, Melissa and Nicole all came to join in on the fun!
"In the pics where Nicole is covered in cake, we were showing Mason what usually happens when you want to sniff the cake! LOL Xo"
© Copyright IBTimes 2023. All rights reserved.