Kris Jenner, Corey Gamble Experiment With Celibacy For Kourtney Kardashian's Research
KEY POINTS
Kourtney asked the couple to be celibate for two weeks
She said: "If we don't have sex, we're going to be sharper"
Kourtney also asked the couple to perform Tai Chi
Kourtney Kardashian asked her mother Kris Jenner and her boyfriend Corey Gamble to practice celibacy for two weeks in the latest episode of "Keeping Up with the Kardashians."
Kourtney, 41, encouraged Kris to experiment with celibacy with her longtime boyfriend for a research article she has been working on for her lifestyle brand Poosh.
As Kourtney explained the importance of practicing celibacy and the premise of her research to the couple, Gamble, 40, responded, "Oh lord, are you sure I'm in the right conversation?"
"People practice this because they want more energy, stronger mental focus, a closer relationship with their partner," Kourtney explained.
"More energy from not having an orgasm?" Kris asked Kourtney, People reported. Kourtney went on to explain that "by abstaining from orgasms, people have been known to have orgasms by simply watching a sunset."
Corey asked, "What kind of weirdo is that?" However, Kris and Corey eventually agreed to support Kourtney's research article.
"I've been so busy with Poosh lately, and now I'm getting deep into this article to see how celibacy affects relationships — it's actual people practicing celibacy," Kourtney told cameras, ET Canada reported. "And since my mom and Corey are not shy, I am nominating them to be my guinea pigs."
"We're doing it for Poosh. If we don't have sex, we're going to be sharper. You've got to focus — that's what it's all about," Kris told Corey. "I'm always focused on your booty," he replied.
Considering the celibacy experiment, Kourtney encouraged Kris and Corey to look into each other's eyes and perform Tai Chi to "channel their energy."
"I probably never would have tried some of the things that Kourtney suggests, if it wasn't for what we're here for," Kris later said. "But it's interesting."
"I like it a lot, too," Corey added. "And I like the concentration you have to have to even do that good. I really like it." After two weeks, Corey reported back to Kourtney and said, "Not going to even lie to you Kourtney, it was tough but I've been having a good time doing all the things that we wouldn't normally put energy into doing."
"It didn't move mountains with us, because we're really good in a lot of the personal areas, but it was fun to support the exercise," he told the cameras. "Yeah, and we'll try anything once," Kris added.
"Keeping Up With The Kardashians" drops a new episode every Thursday.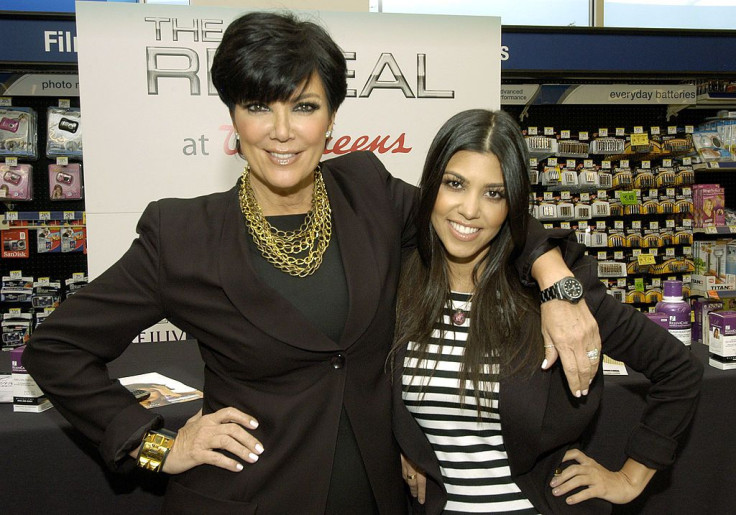 © Copyright IBTimes 2023. All rights reserved.