Kristen Stewart, Jesse Eisenberg Kill For Laughs In 'American Ultra' Trailer [WATCH NOW]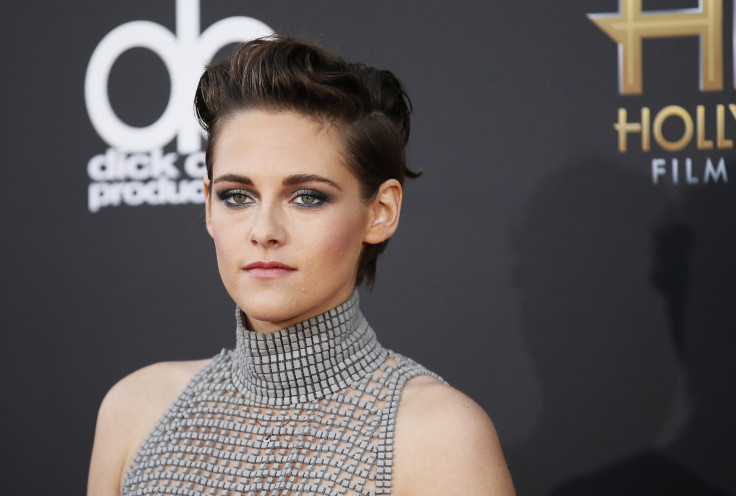 Actors Kristen Stewart and Jesse Eisenberg are stoned killers in the newly released trailer of the action-comedy film "American Ultra." The trailer is replete with murders, bombs and expletives, with a dash of comedy. The movie is slated for an Aug. 21 release.
Eisenberg plays a stoner who is actually a secret agent in disguise. But there is a catch: Eisenberg doesn't realize he is an agent until the government decides to kill him. The trailer opens with a long-haired Eisenberg sitting at a store, where he apparently works as a cashier. A policewoman walks up to him to inform him that his mission has now started. But being a pot smoker, Eisenberg looks lost and asks the woman, "Is that a lyric from something?"
The scene then shifts to Eisenberg leaving the store for the evening and he comes across two men messing with his car. Eisenberg tells them to stop at first, but when the men do not pay heed to his words, he kills them on the spot. He panics after he realizes what he has done and calls up his weed-loving girlfriend Stewart. The actress, who is seen with long orange-colored hair, asks him to call police. But Eisenberg has his own reasons: "No I didn't call the police because I have a lot of like weed and mushrooms in my car," he tells Stewart.
Eisenberg and Stewart are then seen being chased by police amid explosions and deaths. According to Coming Soon, Eisenberg plays Mike, who is actually a "highly trained, lethal sleeper agent." He lives a peaceful "small-town life with his live-in girlfriend, Phoebe (played by Stewart)." But circumstances force him to "summon his inner action-hero," for survival.
"There's nothing more dangerous than a stoned cold killer," reads the trailer. The script of "American Ultra" is written by Max Landis ("Chronicle"), and Nima Nourizadeh ("Project X") is the director. The movie reunites Stewart and Eisenberg six years after they worked together in Greg Mottola's "Adventureland." Other actors in the movie are Topher Grace, Walton Goggins, Bill Pullman, Connie Britton, John Leguizamo and Tony Hale. Check out the trailer below.
Source: YouTube.com/Zero Media
© Copyright IBTimes 2023. All rights reserved.