Kristen Stewart Robert Pattinson Break Up: Did Stewart Text 'Snow White' Director Rupert Sanders?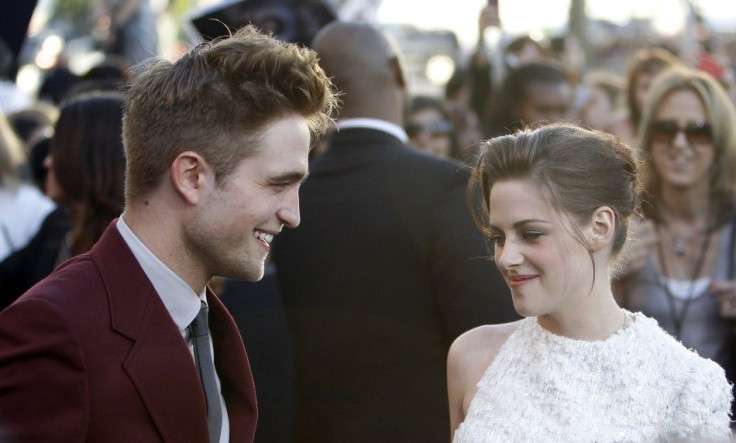 Rumors are circulating that the Kristen Stewart-Robert Pattinson breakup has to do with the person that initially split the "Twilight" couple last summer: "Snow White And The Huntsman" director Rupert Sanders.
Last week, Pattinson moved his belongings out of the home he shared with Stewart. Now, the Sun is reporting that the move came after he discovered text messages from Sanders on his girlfriend's phone. To make the situation even worse, Pattinson allegedly found those texts on his 27th birthday on May 13.
"Rob was looking at her phone on the morning of his birthday as he wanted to take a picture of something when she was in the shower," a source told the Sun. "Suddenly, this message flashes up, and it's not what he wanted to see. He got straight up and left."
Pattinson's discovery comes a couple of months after Radar Online reported that Sanders was reaching out to Stewart following the announcement of his divorce from model Liberty Ross. "Rupert's reached out to Kristen, but she doesn't want anything to do with him," a source explained. "He texted her a number of times after Liberty filed for divorce; however, Kristen didn't respond."
According to the Sun, Stewart has pleaded innocent in the alleged texting scandal, but a source says that Pattinson "simply can't trust her." Relationship trouble flares also went off in April when Stewart was seen getting into an Acura with a man that looked like Sanders. However, a source told Hollywood Life that the man was not the director but instead just a driver.
Other reports claim that singer Katy Perry helped drive a wedge between Pattinson and Stewart. Perry and Pattinson were spotted leaving the Met Gala in New York City on May 6. The friends were seen "having dinner, hanging out and laughing." Another insider alleges that Stewart's mood swings caused her "Twilight" costar to end things.
Stewart and Pattinson's first breakup came in mid-July when Us Weekly published photos of Stewart in an intimate embrace with Sanders. Stewart issued a public apology shortly after the photos were published, stating that she was "deeply sorry for the hurt and embarrassment I've caused to those close to me and everyone this has affected."
The pair rekindled their relationship in the fall. Radar Online reported at the time that Stewart promised her beau that she never slept with Sanders and "only engaged in several make-out sessions."
© Copyright IBTimes 2023. All rights reserved.