Kristen Stewart Rupert Sanders Photos Jeopardize 'Breaking Dawn?' Despite Robert Pattinson?s Silent Treatment, Summit Confident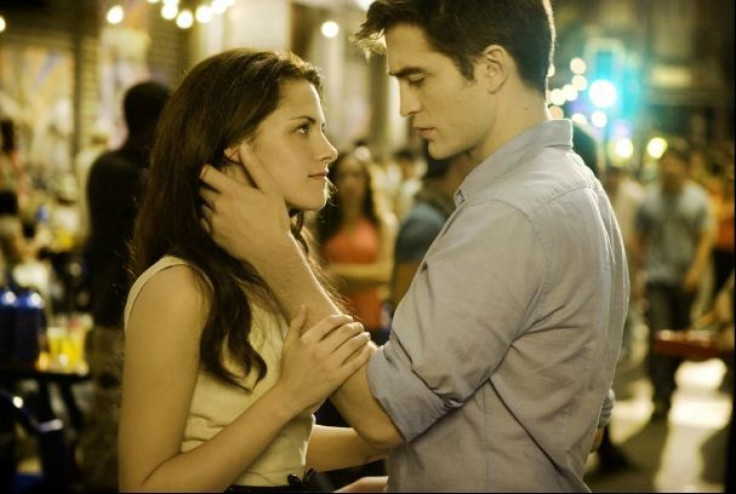 Just because Kristen Stewart and Robert Pattinson have found their relationship jeopardized doesn't mean that Bella and Edward have. Despite Stewart being photographed in a secret rendezvous with married "Snow White and the Huntsman" director Rupert Sanders, the show must go on for the November release of "The Twilight Saga: Breaking Dawn - Part 2."
Moving trucks, ignored phone calls and a dispute over their dog, Bear. Stewart and Pattinson have been suffering with the fallout of their relationship that stems from steamy July photos of Stewart and Sanders that were published in Us Weekly. While the "Twilight" co-stars personal relationship seems doomed, their struggles have fans wondering how this snafu will affect their on-screen relationship as Edward and Bella. Will the promotion of the final installment of the "Twilight Saga" be a success with the two main stars not on speaking terms? Will the love story of Bella and Edward be able to stand up in theaters when fans know of the off-screen turmoil and betrayal?
Although the situation looks grim for Kristen Stewart and Robert Pattinson, Summit is confident that the film will premiere without a hitch.
"While it is studio policy not to comment on the personal lives of actors, Summit is moving full steam ahead and looking forward to this November's opening of 'The Twilight Saga: Breaking Dawn - Part 2," Nancy Kirkpatrick, Summit's president of worldwide marketing explained to Entertainment Weekly in a statement. "We are confident that the film delivers amazing entertainment for our passionate fans and general audiences alike."
Stewart and Pattinson's co-star Christian Serratos, shares a similar opinion to Kirkpatrick about how the recent cheating troubles will affect the final movie.
"Of course people are fans of us now, but I think above anything, they're fans of these characters," the actress who plays human high school student Angela Weber told Us Weekly. "I don't think anyone's really gonna give a sh-t. They're gonna see the movie; it's going to be awesome."
The actors have three months to cool down from their dramatic summer before "Breaking Dawn - Part 2" premieres.
Will Kristen Stewart's cheating scandal affect your viewing of "Breaking Dawn -- Part 2?"
© Copyright IBTimes 2023. All rights reserved.