'Kung Flu' Marketing Materials From VA Hospitals During Obama Admin Emerge
KEY POINTS
Marketing materials from the Obama administration emerged
The term "Kung Flu" was used by two VA hospitals in their marketing campaign
The official website of the hospital was taken down, but an internet archiving website retained a copy
The term "Kung Flu," which has been used by President Trump to refer to coronavirus, appears to be rooted in some marketing materials used by two Veterans Affairs (VA) hospitals in the previous administration. The president has received flak for using the term during the height of the coronavirus pandemic, causing many to accuse him of racism and insensitivity.
Not The First Time
The recent discovery of official marketing materials owned by two federally-run VA hospitals showing images of a monkey wearing a karate suit and a ninja with a flu mask along with the words "Kung Flu," means President Trump may not be the first one to use the term, after all, Fox News has learned. The news outlet said that the use of the term under the previous administration has gone unreported.
According to reports, the official website of the Tennessee Valley Healthcare System urged patients in 2015 to "Become a Kung Flu Fighter! Get Your Flu Shot!" The website, along with its posts, has been taken down, but an Internet archiving website has retained a copy of it. There was also a link urging visitors to click so they could print a Kung Flu Fighter poster.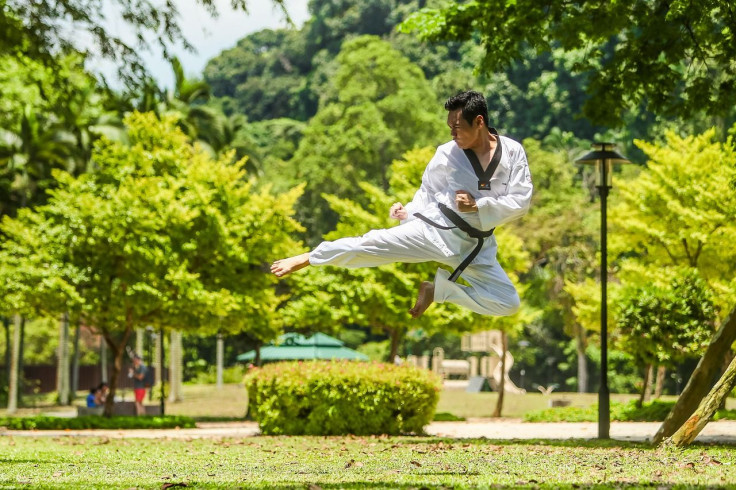 Another Hospital
Jonathan M. Wainwright Memorial VA Medical Center also sent a mailer to patients in 2015, which reads: "Kung Flu -- Knock it out before it knocks YOU out!" A cartoon monkey wearing a karate suit and apparently kicking a virus molecule accompanies the text.
A copy of that mailer remained online Wednesday afternoon but was reportedly taken down shortly after the Fox News article was published. An Internet archive service, however, was able to save the mailer.
At Attempt At Humor
Other than to make it sound humorous, it was not clear why the hospitals referenced the term. During his campaign rally in Tulsa on Saturday night, President Trump used the term "Kung Flu" to refer to the coronavirus. Kayleigh McEnany, the White House Press Secretary, argued with reporters Monday over the term, who said the moniker is intended to link COVID-19 to where it started.
The Press Secretary explained that President Trump was not being racist but only used the term to remind everyone that the virus started in China. "It's a fair thing to point out, as China tries to ridiculously rewrite history… ridiculously blame the coronavirus on American soldiers. This is what China's trying to do and what President Trump is saying, No, China, I will label this virus for its place of origin," McEnany said.
© Copyright IBTimes 2023. All rights reserved.
FOLLOW MORE IBT NEWS ON THE BELOW CHANNELS