Kwanzaa Quotes 2014: 7 Inspirational Messages To Help Celebrate America's Newest Cultural Holiday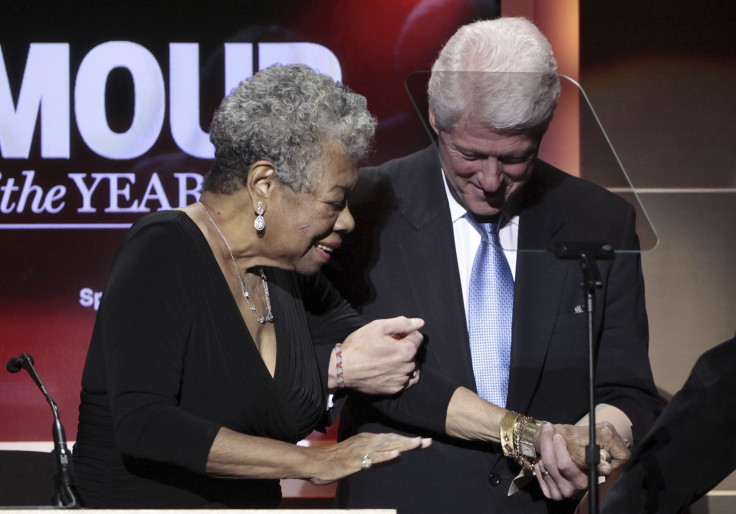 Kwanzaa is upon us. The seven-day celebration begins Dec. 26 and continues through Jan. 1. Originating during the 1960s civil rights movement, the African-American cultural holiday is a fantastic way for people to gather as a community around seven principles that men and women of all races and backgrounds can learn from.
Kwanzaa has had a major impact in its short 49-year history. To help you get in the spirit of the holiday, below are quotes from prominent leaders about the holiday, which created in 1966 by professor Maulana Karenga as a way for African-Americans to honor and celebrate their heritage.
1. "Kwanzaa does not replace Christmas and is not a religious holiday. It is a time to focus on Africa and African-inspired culture and to reinforce a value system that goes back for generations."
-- Eric V. Copage
2. "We all should know that diversity makes for a rich tapestry, and we must understand that all the threads of the tapestry are equal in value no matter what their color."
-- Maya Angelou
3. "The seven principles of Kwanzaa -- unity, self-determination, collective work and responsibility, cooperative economics, purpose, creativity and faith -- teach us that when we come together to strengthen our families and communities and honor the lesson of the past, we can face the future with joy and optimism."
-- Bill Clinton
4. "We have religious holidays, and we have secular holidays. I see Kwanzaa as an opportunity for African-Americans to reaffirm ourselves if we choose to, a chance to rebuild and renew our focus. I see Kwanzaa as a holiday of the spirit."
-- Jessica B. Harris
5. "Kwanzaa affirms that mothers and fathers of previous generations transmitted African-Americans' existence and persistence to the mothers and fathers of today. Pass it on."
-- Dorothy Winbush Riley
6. "Our children need the sense of specialness that comes from participating in a known and loved ritual. They need the mastery of self-discipline that comes from order. They need the self-awareness that comes from a knowledge of their past. They need Kwanzaa as a tool for building their future and our own."
-- Jessica B. Harris
7. "Kwanzaa is a special time to remember the ancestors, the bridge builders and the leaders."
-- Dorothy Winbush Riley
© Copyright IBTimes 2022. All rights reserved.
FOLLOW MORE IBT NEWS ON THE BELOW CHANNELS