Kylie Jenner-Justin Bieber Dating Rumors Swirl After LipKit Creator's Twitter Is Hacked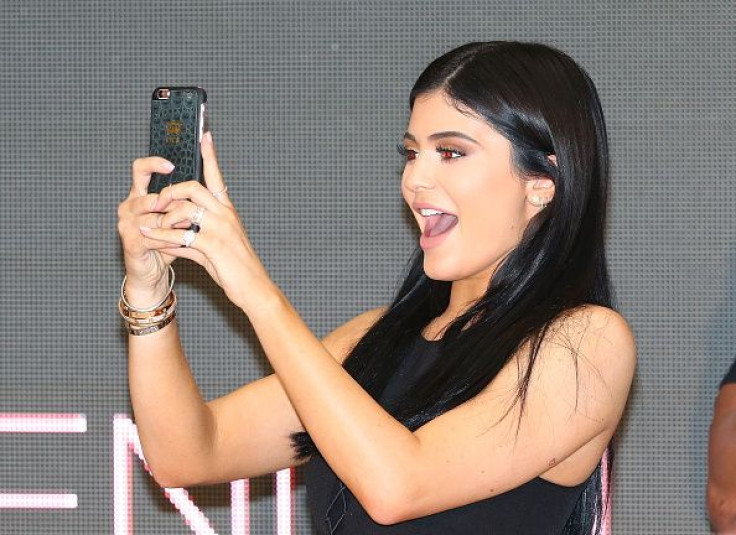 "Keeping Up With the Kardashians" star Kylie Jenner wrote a shocking post that could have meant only one thing: She was hacked. The makeup mogul's vulgar post was out of character, but it didn't stop some people from thinking it was authentic.
Jenner, 18, seemingly wrote: "I want your c--- @justinbieber." The LipKit creator said on Snapchat Monday she didn't write the lewd Twitter message. "Mmmm, so my Twitter was hacked. I don't really care," she said. "I'm just letting them have fun."
While she isn't with Tyga any longer — or dating Justin Bieber — there is someone new in her life: R&B singer PartyNextDoor. Tyga accused her of cheating on him with PND, Radar Online wrote in an exclusive report Monday. "Tyga is telling people that Kylie was the one cheating!" the source said.
It was long rumored that Tyga was the one who cheated, whether it was with underage model Molly O'Malia or transgender model Mia Isabella. "Tyga flipped out on Kylie after he found out that she was hooking up with PartyNextDoor," the insider said. "He accused her of cheating on him while they were still together."
Not surprisingly, the ex-couple is not on good terms. "Kylie now has Tyga blocked and unfriended pretty much everywhere," the source said. "She even told the guards at her community in Calabasas to never let Tyga in for any reason!"
The couple split in May after two years of dating. "She's caught him lying and talking to other girls behind her back before, and this was the last straw," a source told People in Novemeber 2015. The reality star felt "super betrayed and is just so pissed off, damaged and hurt about it."
"Keeping Up With the Kardashians" airs on E! Sundays at 9 p.m. EDT.
Follow me on Twitter @mariamzzarella
© Copyright IBTimes 2023. All rights reserved.