Kylie Jenner Shares Video Of Daughter Stormi Being Cradled By Jordyn Woods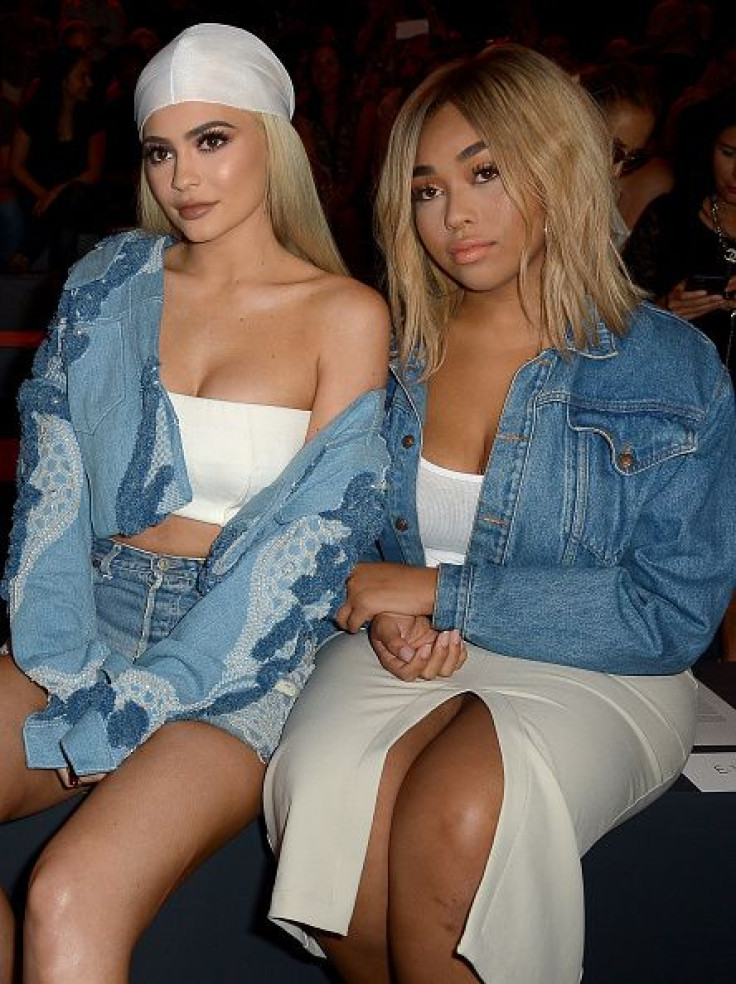 Kylie Jenner just uploaded a sweet video on Snapchat, which shows her daughter, Stormi, being cradled by Jenner's best friend, Jordyn Woods.
In the short video, Stormi is wearing white onesies, and she's also looking straight at her mom's BFF. Woods is cradling her back and forth and trying to make her fall asleep.
Stormi just turned 1 month old on March 1, and Jenner and her boyfriend, Travis Scott, commemorated the milestone via their respective social media accounts. On Feb. 5, Jenner released a "To Our Daughter" video, where she announced the arrival of Stormi.
In the 11-minute clip, Woods talked about Jenner's pregnancy journey and said that she has always know that Jenner would be a great mom one day. After Jenner's pregnancy announcement, Woods took her thoughts to social media to share a photo of herself with her best friend.
Woods captioned the snap by saying that she is extremely proud of how mature Jenner became ever since she found out that she was pregnant with her first child.
Meanwhile, Jenner is not only receiving emotional and physical support from Woods. Her mom, Kris Jenner, has also been a great source of help for her throughout her pregnancy. On Wednesday, Kris talked about her youngest daughter and said that she has always known she will be a great mom someday.
"I think she was just born to have kids. I felt like I was the same way. I wanted to have a baby when I was 16 years old. I thought about how many kids I would have. So I think that some people are just… when you know, you know," Kris said.
Last week, Jenner also confirmed that she and Scott are still together even though rumors claimed that they have split before Stormi was born. The Kylie Cosmetics CEO showed off a ring with the initials "JW" on it. According to US Weekly, Scott's real name is Jacques Webster.
However, the publication also noted that Jenner might be wearing a ring to symbolize her friendship with Woods, who has the same J and W initials.
© Copyright IBTimes 2023. All rights reserved.