Kylie Jenner Teases New Hairstyle; Inspired By Sister Kourtney Kardashian?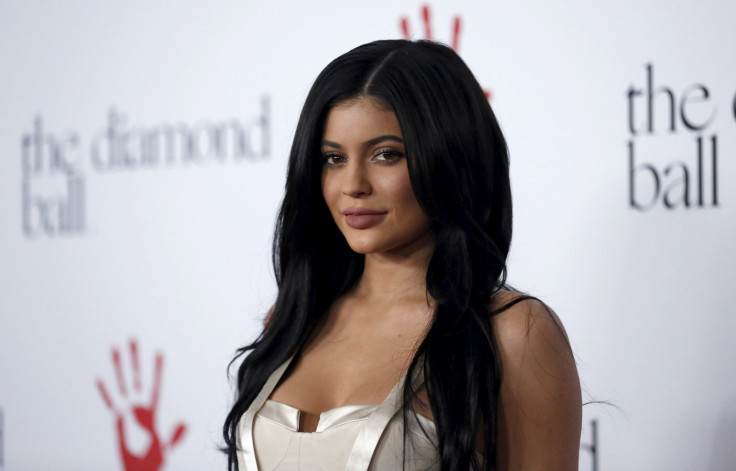 Kylie Jenner is known for being adventurous when it comes to hairstyles, although the "Keeping Up With Kardashians" star has never completely dyed her locks.
It looks like that's about to change, though. In a Snapchat photo captured by The Shade Room, Jenner teased her next transformation. The young entrepreneur captioned a photo of herself with bleach on her hair with "spaghetti." Jenner has yet to officially debut her new 'do.
The dye job comes a few days after she posted a throwback photo of her sister Kourtney Kardashian sporting bleached blonde hair.
In her app, Jenner said she first had her hair dyed when she was 16 and the ability to be able to change her look easily through a color change has got her hooked. The reality star also said that changing her look has helped her become more confident. Jenner added that changing her style signifies changes in her personal life.
In order to not damage her hair, Jenner has learned to rely on wigs for quick style changes. Her statement about starting a wig trend, however, did not sit well with a lot of people. Jenner reportedly told Marie Claire in an interview that since she started wearing wigs, "everyone" also started wearing wigs, including her sister Kim Kardashian West. Jenner, however, denied making the claims.
It's not the first time Jenner got flak for her hair, though. In 2015, "Hunger Games" actress Amandla Stenberg called out Jenner for having her hair braided in cornrows. Stenberg reportedly commented on Jenner's photo saying it was disappointing that the reality star appropriated black features and culture for her gain instead of trying to shed light on the plights of black people.
Jenner reportedly replied to Stenberg, saying, "Mad if I don't Mad if I do.. Go hang w Jaden or something."
Jenner's hair has gone from brown to green to pink to red to platinum blonde. The reality star has naturally dark brunette tresses.
© Copyright IBTimes 2023. All rights reserved.