Kylie Jenner, Travis Scott 'Acting Like A Couple Again' But Not Living Together: Report
KEY POINTS
Kylie Jenner and Travis Scott are not living together but "are romantic again," a report says
The exes reportedly have been "acting like a couple again," including holding hands
Scott is "enamored" by Jenner and has been trying to win her back for weeks
Are Kylie Jenner and Travis Scott officially back together? While there has been no confirmation from the pair, they are apparently "romantic again," according to a report.
Jenner and Scott sparked rumors that they've rekindled their romance this week after the rapper publicly referred to her as his "wifey" when they attended the 2021 Parsons Benefit. E! News noted that this was the first time Scott had used his nickname for the makeup mogul, with whom he shares 3-year-old daughter Stormi Webster, since their split in 2019.
As for their current relationship status, the "Keeping Up With the Kardashians" star and the rapper "still have separate houses and are not living together, but they are romantic again and seem very happy with the direction they are headed," an unnamed source "close to the family" told E! News.
"Kylie and Travis are very happy and acting like a couple again. They hold hands and are affectionate. They aren't shy about showing their love for another. They support each other and are a constant in each other's lives," the insider continued.
Another source close to Jenner told the outlet that she and Scott "have been spending a lot of time together in the last few months and have grown really close. They picked up right where they left off."
Neither of the pair has been interested in dating anyone else after their split, according to the insider. The "Goosebumps" rapper has reportedly been eager to win her back after they decided to take "space apart" nearly two years ago.
"Travis is enamored by Kylie and would do anything for her and Stormi. He really wanted her back and has been trying for weeks now." the source continued.
The insider added, "Kylie loves seeing Travis as a dad and is grateful they can make it work for Stormi. They have a great thing going right now and are really happy. They have truly always loved each other but needed a break during a busy time in their lives to figure it all out."
Scott and Jenner attended the 72nd annual Parsons Benefit at Pier 17 in New York City Tuesday together with their daughter, marking the exes' first red carpet appearance since they called it quits. In photos published by the outlet, the reality star and musician cozied up and posed with their arms around each other.
After he was honored with an award at the event, Scott said in his acceptance speech, "Stormi, I love you and wifey, I love you."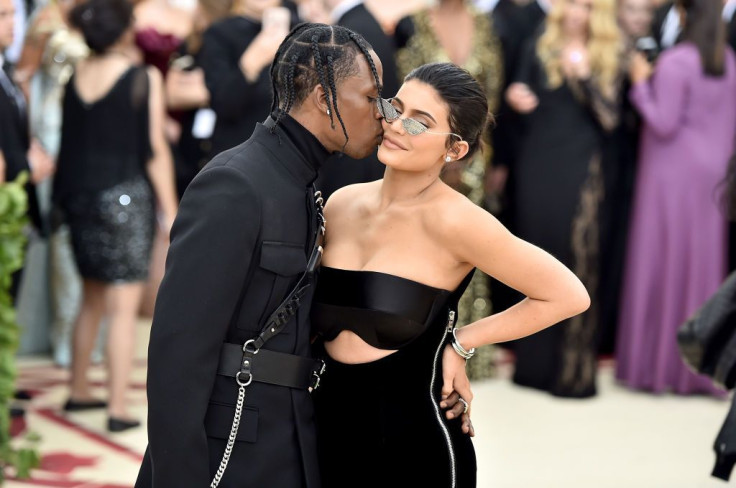 © Copyright IBTimes 2023. All rights reserved.