Kylie Jenner In An 'Open Relationship' With Travis Scott? Cosmetics Mogul Speaks Out
KEY POINTS
Kylie Jenner called out outlets that claimed she's in an open relationship with Travis Scott
The reality star called them "careless and disrespectful" on Twitter
This came after multiple outlets reported that Jenner and Scott are back together but are not exclusive
Kylie Jenner has slammed reports claiming that she is in an open relationship with Travis Scott.
The "Keeping Up With the Kardashians" star took to Twitter Friday to share a screenshot of a report from the Daily Mail which read: "Kylie Jenner and beau Travis Scott 'rekindle their romance (but are now in an OPEN relationship!)."
Jenner then set the record straight on her relationship status with the father of her daughter Stormi, writing, "you guys really just make up anything."
In a separate tweet, the 23-year-old Kylie Cosmetics mogul explained that she was not "discrediting" those who are in an open relationship. However, she said she reacted to the report because the outlet allegedly made no effort to find out the truth.
"i'm not discrediting anyone who is in an open relationship but it's just careless and disrespectful to throw this narrative out there without knowing what's true," Jenner tweeted.
Jenner also called out another outlet who reported the claims, adding, "i just saw this but yes tmz too lol."
TMZ reported Friday, citing unnamed sources "with direct knowledge and connection" to both stars, that Scott and Jenner are back together. But while the reality star and rapper rekindled their romance, they can continue to see other people because "they are in an open relationship," the outlet alleged.
Jenner and Scott broke up in late 2019 but continue to co-parent their daughter Stormi, 3. Since then, the rapper has remained single, and reports have claimed that he wants to get back together with Jenner.
Another unnamed insider told People that Jenner and Scott never lost their love for each other following their split.
"They love each other. They enjoy spending family time with Stormi. They all travel together. Kylie and Travis also have date nights," the source told the outlet exclusively. "They have worked hard to create a family situation that's best for them. Being together 24/7 doesn't work, so they still have separate homes."
"They are not exclusive, but Kylie isn't seeing anyone else, either," the insider added.
In October, Jenner and Scott sparked rumors that they've rekindled their romance after she shared steamy photos of them on Instagram. In one picture, Scott is standing behind her while holding his white shirt up to show off his abs. In the second shot, Jenner leans on the wall with Scott in a similar position but completely topless.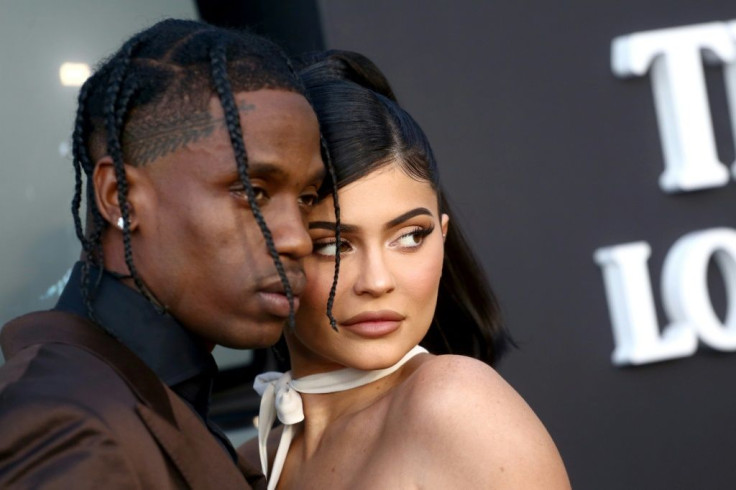 © Copyright IBTimes 2023. All rights reserved.