Kylie Jenner-Tyga Update: Rapper Gifts Ferrari Worth $320K On Girlfriend's 18th Birthday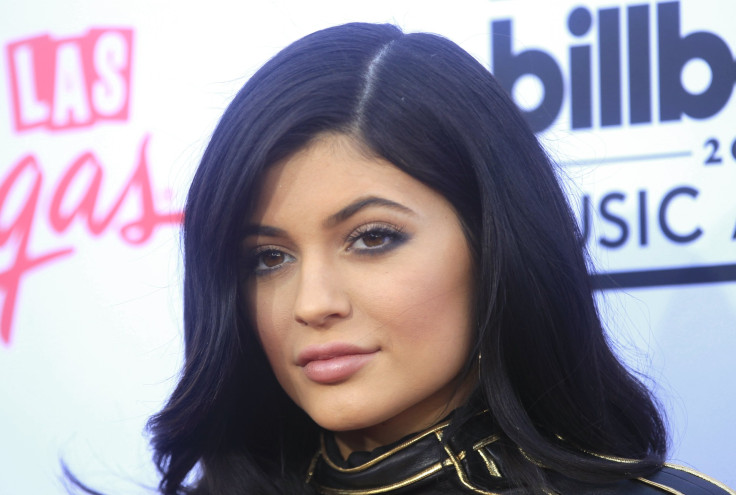 Kylie Jenner's rapper boyfriend, Tyga, gifted her a white Ferrari 482 Italia, worth $320,000, on Sunday for her eighteenth birthday, according to the Daily Mail. The "Keeping Up With the Kardashians" star, who turns 18 on Monday, raised a toast with her family and close friends in Malibu, California.
On Sunday, TMZ reported that Tyga had gifted Kylie a red Mercedes that once belonged to his former girlfriend, Blac Chyna. According to TMZ, the car was not new and was simply painted red and picked up at a dealership Friday afternoon for Kylie. The license plate also reportedly matched the number of the vehicle that Chyna once drove months ago.
"Blac Chyna is laughing hysterically at Tyga and Kylie. This is straight comedy to her. She thinks this entire situation is funnier than watching Eddie Murphy's Raw," a source told Hollywood Life. "Blac thinks there's no way in hell Kylie's going to give the car back to Tyga. She loves getting Blac's leftovers. First it was Tyga, now it's Blac's old car."
However, Tyga has slammed all speculation that he gave his current girlfriend an old car on her birthday. Tyga and Kylie's relationship had hit some turbulence after the 25-year-old rapper was accused of cheating on his girlfriend with transgender model Mia Isabella.
During Kylie's birthday dinner, she was joined by Caitlyn Jenner and Kris Jenner, along with Tyga and several close friends. Kylie took to her Instagram account to post a photo from the celebrations, and also added photos of several birthday gifts that she received over the weekend. According to Hollywood Life, Kylie's half-brother Rob Kardashian was the only one absent from the birthday dinner.
"Rob just had absolutely no intention of going to Kylie's 18th birthday when it became such a public event," another source told Hollywood Life. "With the way he feels about himself at the moment, the last thing he wanted to do was to go to Nobu in Malibu, a spot where the paparazzi camp out waiting for celebrities to arrive."
"With all the cameras there filming for E!, he knew it would've been an absolute circus. He just thinks it could've been handled more privately. That kind of showcase just isn't for him, and it's everything he hates," the source went on adding.
© Copyright IBTimes 2023. All rights reserved.