Kylie Jenner's 14-Month-Old Daughter Loves Her Pink Handbag Too Much
Kylie Jenner recently enjoyed a family outing with boyfriend Travis Scott and daughter Stormi. The makeup mogul shared a picture and a video of the outing that showed her 14-month-old carrying a small pink handbag.
A new photo Jenner shared on Instagram showed her daughter carrying a handbag all on her own. The cute post has gone viral, with over 3.5 million likes as of this writing.
"She won't let go of the purse," Jenner wrote in another Instagram post.
Stormi held onto her bag in the video as her dad Scott helped her get down a few steps. The pink bag is actually a Birkin. Jenner got a Birkin with gold hardware as a Christmas gift back in 2017 from her sister Kourtney Kardashian, and the bag that Stormi was carrying recently appears to be the same one.
Two years ago, Jenner said that the gift Kardashian gave her was "super cute" and that she was planning to give it to her daughter, People reported. Jenner said at that time that she would give the pink bag to her daughter when she asked for a purse of her own.
"This is probably going to be [Stormi's] first purse," Jenner had said about the bag back then.
Birkin bags are expensive, with the price ranging from $12,000 to over $200,000. The smaller size bags are apparently very popular and in demand.
The family trip comes at a time when Jenenr and Scott have reportedly been going through some relationship troubles. Reports have suggested that the makeup mogul accused her boyfriend of cheating when she found some direct messages on Scott's Instagram page.
Scott is currently on a break from his Astroworld tour. The family used this time to go on a trip to Punta Mita, Mexico.
Jenner and Scott have since reconciled, and the recent trip proves that they are working on their relationship. A source close to the couple told E! News that the two celebrities have "mended their relationship," and they are "in a really good place" after the trip.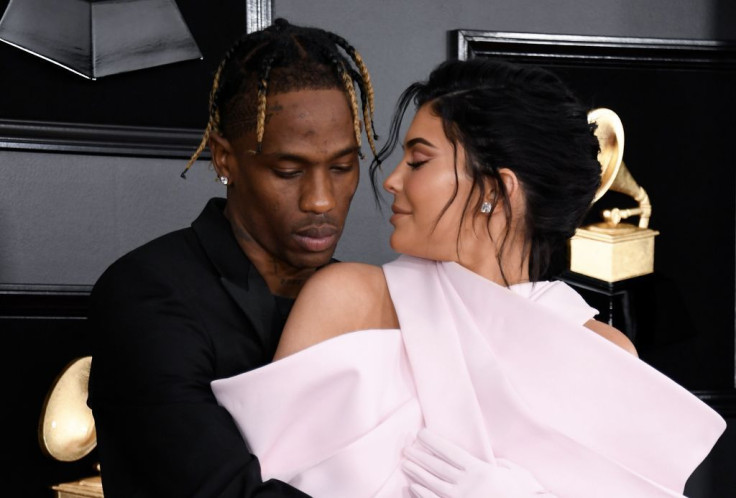 © Copyright IBTimes 2023. All rights reserved.