Kylie Minogue And Kylie Jenner In Legal Battle Over Trademarking First Name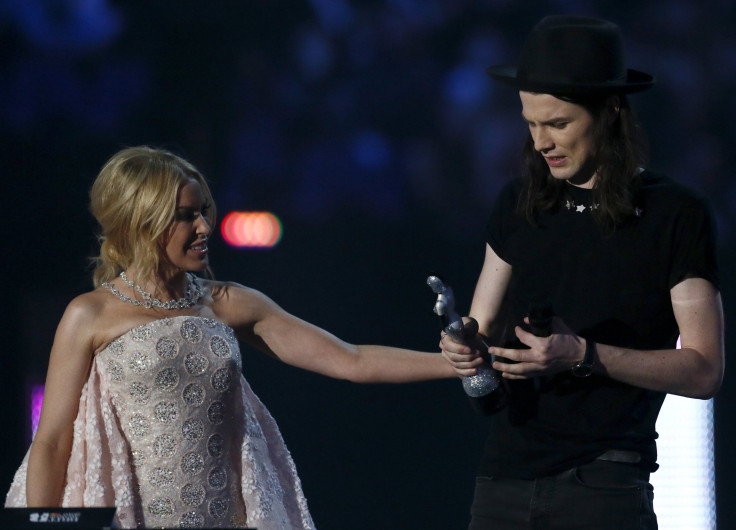 Kylie Minogue and Kylie Jenner have entered a legal battle over trademarking their first names. Reality television star Jenner, the youngest sister of Kim Kardashian West, sought protection for the name "Kylie" in connection with advertising services in the U.S. The Australian pop star's representatives filed their opposition to the application.
Jenner, who appears in the family show "Keeping Up With the Kardashians," was hoping to trademark the name "Kylie" in the U.S. But last week, KDB — an Australian firm representing Minogue — opposed the application, claiming that allowing the 18-year-old to own the Kylie name will cause confusion among Minogue's fans and dilute her brand.
The singer's representatives dismiss Jenner as a "secondary reality television personality." They are mounting a legal battle to prevent Jenner claiming ownership of the name. To justify their case, KDB listed criticisms Jenner has faced from African-American communities and disability rights groups.
KDB is registered in Melbourne and lists the pop princess and her parents Ronald and Carol as company directors. It is named after Kylie, Dannii and her cameraman brother Brendan. It filed the opposition notice on Feb. 22.
Minogue owns trademarks for the terms "Kylie Minogue darling" (her perfume barnd), "Lucky — the Kylie Minogue musical" and "Kylie Minogue." Her debut album — which sold more than 500,000 copies in the U.S. — was called "Kylie." She also owns the domain name kylie.com since August 21, 1996, a year before Jenner was born, The Mirror reports.
Meanwhile, Minogue has reportedly hired Rebeccah Gan, a lawyer of Washington, D.C. firm Wenderoth LLP. The company is "an Intellectual Property firm with one primary focus — prosecution." Minogue took to twitter and tweeted about the dispute.
Minogue has sold more than 65 million albums during her career. Her trophy room includes Brit Awards, Grammys and in 2007, she became the first-ever woman (and the first non-U.K. citizen) to receive Britain's prestigious Music Industry Trusts' Award. In 2011, she was inducted into the ARIA Hall of Fame.
© Copyright IBTimes 2023. All rights reserved.