Labor Day Weekend 2017 Movie Releases: What To Watch This Weekend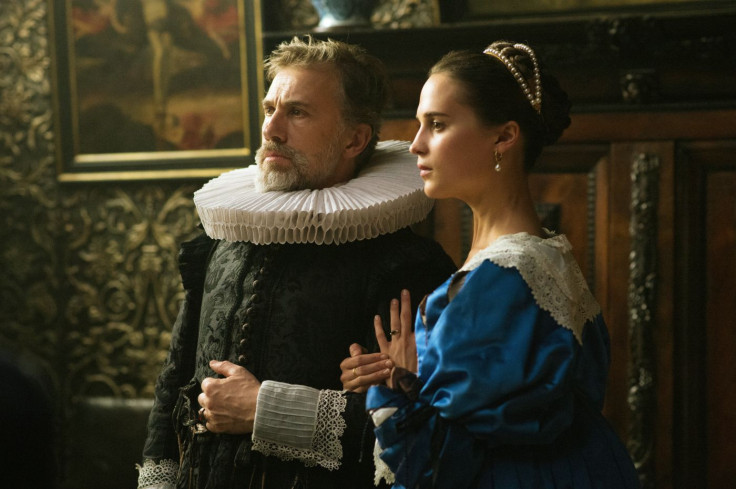 Looking to escape the heat this Labor Day weekend? Or just trying to kick back and relax? These movies hit theatres Friday just in time for the long weekend.
"Close Encounters of the Third Kind"
Why not start with one of the classics? This Steven Spielberg-helmed flick originally debuted in 1977 and is getting a one week re-release for its 40th anniversary. The movie stars Richard Dreyfuss as an electrical lineman who witnesses a UFO hovering through the night sky. After his first encounter with the extraterrestrial beings, he becomes obsessed with learning more.
"Unlocked"
In this movie, a CIA agent is tasked with foiling a deadly terrorist plot to unleash a biological weapon in London. This film stars Swedish actress Noomi Rapace, Orlando Bloom, Toni Collette, John Malkovich and Michael Douglas. "Unlocked" is directed by Michael Apted, who shot the 1999 James Bond movie "The World Is Not Enough."
"Tulip Fever"
This film is an adaption of a novel of the same name by Deborah Moggach. In the film, a wealthy merchant played by Christoph Waltz forcibly marries an orphan girl played by Alicia Vikander in 17th century Amsterdam. The merchant commissions a portrait of his wife who begins an affair with the struggling painter, played by Dane DeHaan. The painter and girl risk everything on a frenetic tulip bulb market in the hopes of buying their freedom.
"Get Big"
The movie follows two friends who reunite to get the wedding of a high school classmate, and the antics they get into on the way. The movie was written by, directed by and stars Dylan Moran in his big screen debut.
"I Do … Until Don't"
A sophomore effort by writer-director Lake Bell, this film follows a documentary film maker as she explores whether the idea of marriage is dead by filming three couples in various stages of marriage. It stars Bell, Ed Helms, Amber Heard, Mary Steenburgen and Paul Reiser.
"Goon: Last of the Enforcers"
A hockey goon, played by Seann William Scott, is forced to hang it up after one too many injuries and the urging of his pregnant wife, played by Alison Pill. Scott's character, however, can't settle into just being an insurance salesman and is once again called to the ice.
"The Layover"
William H. Macy directs and stars in this film about two friends, played by Kate Upton and Alexandria Daddario, who fall in love with the same guy when their flight to a tropical vacation is delayed.
© Copyright IBTimes 2023. All rights reserved.