Lagos Slum's Legal Victory Presents Path To Future For Nigeria's Least Fortunate
LAGOS, Nigeria -- Along the eastern outskirts of the Lagos mainland neighborhood of Ebute-Metta, an unassuming road hidden between two rows of warehouses winds past dilapidated red-and-yellow buildings darkened by years of soot before suddenly giving way to a stark portrait of urban despair.
Just a short walk down the unmarked gravel street separates the relative prosperity of the city proper from Oto-Ilogbo Extension, a literal and figurative wasteland littered with the castaway people, trash and brutal downside of unrestrained oligarchic capitalism.
An assemblage of 15,000 Lagosians' makeshift homes fashioned mostly from scrap wood and corrugated metal roofing built haphazardly between staggering towers of compacted refuse, Oto-Ilogbo represents what happens when a government systematically hoards its wealth and turns its back on its people.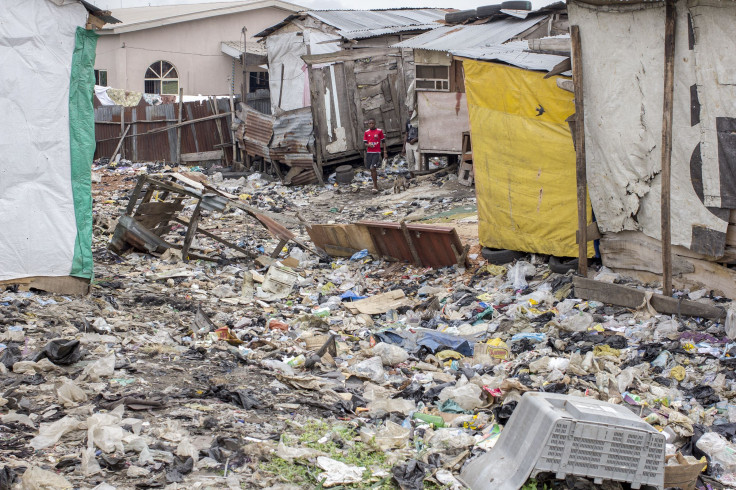 It's not the most well-known of the teeming city's dozens of slums, nor is it the most imperiled or the most tragic. But it's at the center of a legal victory that some advocacy groups have heralded as perhaps the brightest hope for slum-dwellers in Nigeria, as its residents are the first to take the Lagos state government to court and successfully halt the planned razing of their homes.
A walk through Oto-Ilogbo is a trip straight into the bleak underbelly of this oil-rich country's capital, which is being run by a government that would rather evict and destroy entire communities to make way for shimmering new hotels and office buildings than come up with a viable way to address its rising urban poverty crisis.
Descent into despair
My journey into the heart of a Lagos slum was led by Agbodemu Ishola, an iron-willed man who has since 1996 lived with his family in a two-room shack just steps from the foot of the mound where the residents of Oto-Ilogbo go day and night to defecate in full view of their neighbors.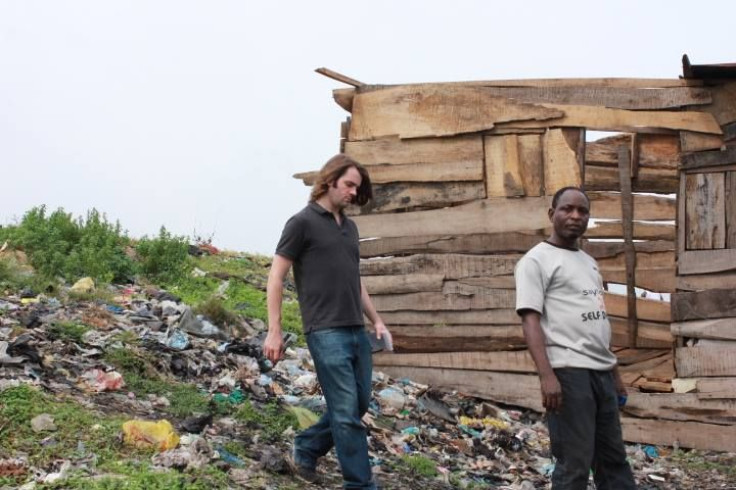 The hill is the area's highest perch, and it is also the greenest, as decades worth of feces have made the ground the most fertile in the fetid swampland Ishola invited me to visit in September. Goats bleat from its crest moments before being slaughtered by the women of Oto-Ilogbo, who butcher them and the stray dogs that prowl the slum to make stews for their husbands and children to eat, and to sell to the odd passerby with a few Naira to spend.
The sight of this putrid peak would perhaps have led me to wonder if the Lagos government had the best interests of the Oto-Ilogbo residents at heart when it marked red lines on buildings in a circumference around a large swath of the slum it had planned to clear, if I hadn't been told by Ishola what that would have meant for the people who live there.
"Government creates slums because if you evict people from slums on one side without providing an alternative, then we move to other slums because people need to live," he explained.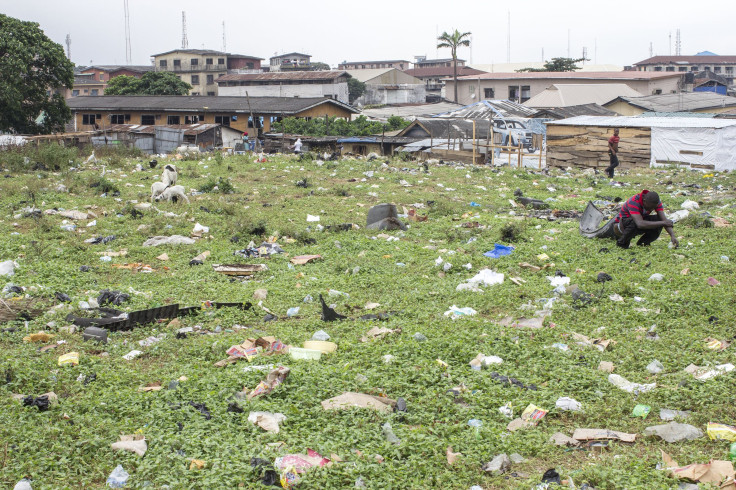 Though their current station consists of little more than the desperate daily toil of trying to survive at the bottom of the world's economic hierarchy, if they were to be uprooted from their land, they would likely be separated from their friends and forced to find new places to lay their heads. Many evicted slum denizens end up living under tarps in even more dangerous and filthy zones, as was the case in February, when Lagos state demolished 2,237 homes in the Badia East slum, among the detritus of which many former residents still remain exposed to the elements, trying to find a way to persist despite their many hardships.
The grim reality is almost overwhelming as we make our way through the expansive slum. Before I reach the befouled summit, I first make my way from the place where the gravel gives way to a dirt approximation of a road, rutted with dank mud and crisscrossed with streams of thick purplish-black liquid that leaches from the garbage that pervades every inch of the district. Barefoot children run through it, play in it; it blows in the open doorways of hovels and huts; it gets in the water and the food; it stinks to high Hell day in and out, year after stagnant year.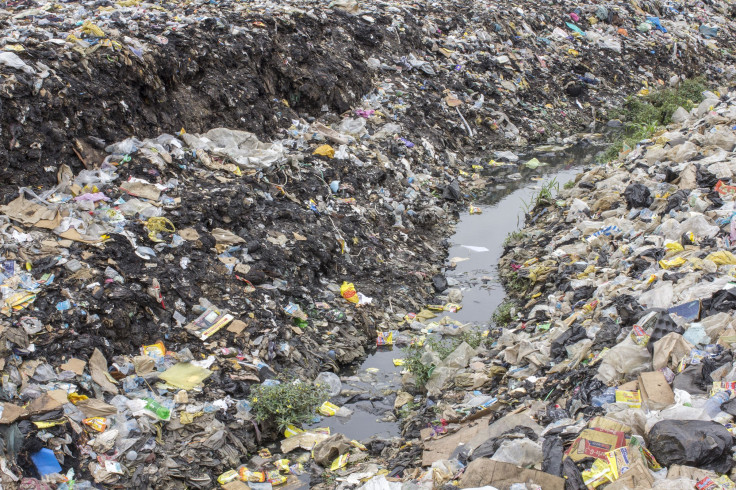 The pathway begins next to one of the strongest structures in Oto-Ilogbo, the cinderblock-walled Ti Oluwa Ni Mosque, which broadcasts a garbled call to prayer every few hours through aging bullhorns atop a pole planted just outside its entrance. From there the path wends its way to the slum's stripped-down version of a town square, where a couple of folks have set up tables to sell pounded yam, plastic bottles of soda and a small assortment of cheap toiletries.
Fragrant smoke wafts off nearby cooking fires, cutting through the oppressive scent of decay for a moment, and young men chatting nearby hardly register our presence, though children look at us with wide eyes and follow us as we make our way past a clothier's shop denoted by a creepy, broken, white-plastic mannequin propped up outside its door, to where the people of Oto-Ilogbo live.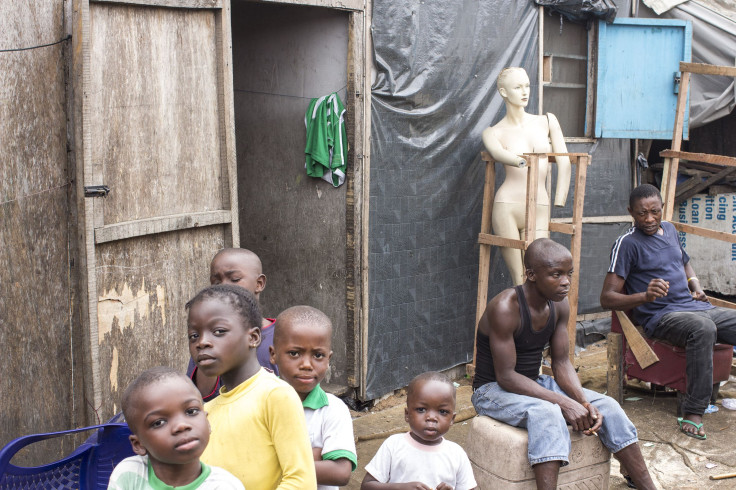 LAMCOFOR's contributions
Just before my visit to Oto-Ilogbo, I was introduced to LAMCOFOR (Lagos Marginalized Community Forum), a seemingly miraculous assemblage of current and evicted residents of each of Lagos' officially recognized slums and evicted communities, which formed in 2006 and meets periodically in a breezy cinderblock meeting house on busy Ondo Street in Ebute-Metta. The group invited me to one of its meetings in early September, during which I met people hailing from the most neglected sections of the city, all of whom share similar grievances with the Lagos State government and its anti-slum policies.
"What we want is achievement for those who have been marginalized. Do you know what I mean by marginalized? Marginalized means punished by government," LAMCOFOR's leader, Prince Samuel Aiyeymi, told the packed meeting hall. "It's the marginalized communities who make up LAMCOFOR."
Bimbo Omowole Osobe is one of the thousands of people who were evicted from Badia East in February, and she said during the LAMCOFOR meeting that she has lived outdoors ever since armed law enforcers made her leave her home and belongings behind to be destroyed in the name of a twisted vision of progress. She says that all she wants is for the authorities to have some compassion and help slum-dwellers -- as many of these dejected citizens prefer to be called -- find better living conditions, rather than forcibly removing people from the only homes they know.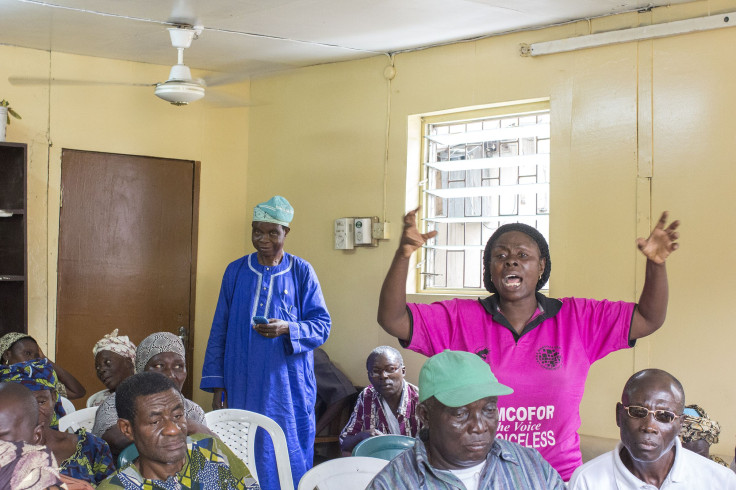 "What I'm just begging the government is, you cannot create a better tomorrow by leaving so many people homeless and helpless," she said. "Whatever government does, they have to remember that we are not animals. We are the people who voted them in."
Officials like Lagos State Attorney-General and Commissioner for Justice Ade Ipaye have derided the Badia East evictees as squatters, "illegal occupiers," and worse. But Osobe and her family join a long tradition of folks who have been kicked out of their homes to make way for expensive condos and office buildings that stretches back at least as far as July 14, 1990, when 300,000 Lagosians were pushed out of the slums known as Maroko. Ipaye and the Lagos State government did not respond to requests for comment.
After the LAMCOFOR meeting, the Maroko representative, Titilayo Anitini, recounted in jarring detail that fated day 23 years past when her home was bulldozed, and how her husband died five months later from a heart attack "because there was no more hope," leaving her to care for their six children without so much as a roof over their heads.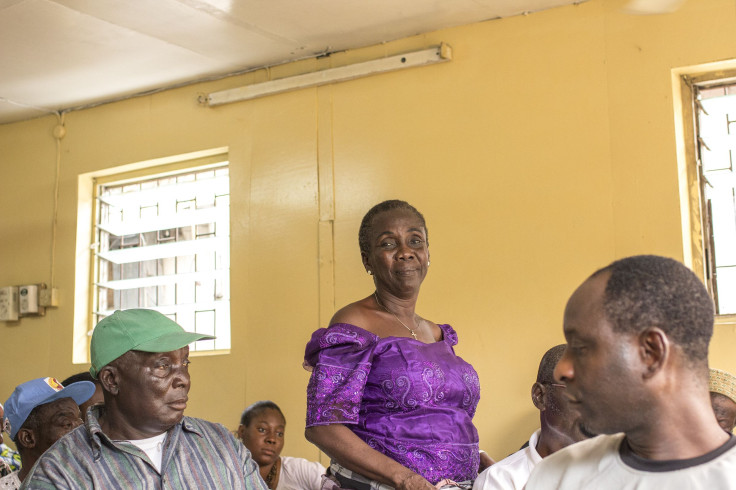 "Our house was demolished and they only gave us seven days notice … In the place they removed us from to build buildings for rich people, we were 300,000 people; they didn't give us anything. We are still sleeping here or there," she recalled. "I'm just now getting some money back. If you saw me four or five years ago, I was a stick, I was so lean."
Legal victory
Anitini's debacle is typical of slum-dwellers evicted in the Lagos state government's relentless pursuit of modernization. But LAMCOFOR and its more prominent parent/sister group, SERAC (Social and Economics Rights Center), are pursuing a new way forward for those who find themselves kicked out of their homes in the city's many depressed communities.
Launched by Western lawyers in 1995, SERAC is a Lagos-based nongovernmental organization that, among other endeavors, works to provide legal services to slum evictees. It has represented groups from across the city, but its most important work in Lagos to date may be its recent success in helping to keep Oto-Ilogbo and three neighboring slums from being reduced to rubble by the Lagos state government to make room for an unspecified redevelopment project.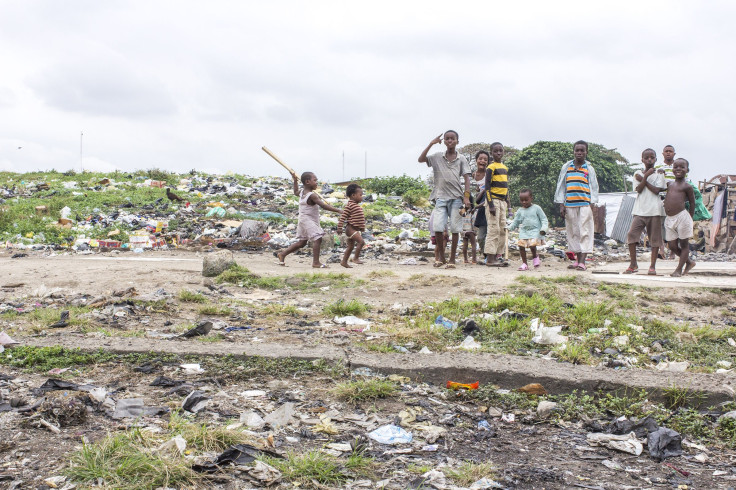 The group's efforts resulted in a March 5 legal judgement by Justice O. O. 'Femi Adeniyi of the Lagos State High Court, who "reinforced the fact that the Environmental Sanitation Law of 2001 does not authorize demolitions," according to a SERAC statement.
"That was the day of judgment, when the court said because the government did not come out with their plans for the development, they have to leave us alone," Ishola explained. "We find ourselves in a situation where the government [is] not ready to accommodate the poor, they're not ready to listen to their concerns. That's why we feel there is a need for their voices to be heard."
The judgment came about as the result of a 2011 lawsuit filed by SERAC on behalf of residents of the four interconnected slums aimed at protecting their "fundamental rights" after the Lagos government papered buildings in the areas with "abatement of nuisance notices," which are typically posted just days before slum areas are destroyed.
"Anticipating what would inevitably follow -- indiscriminate demolitions without proper notice, consultation, compensation or re-settlement -- SERAC filed suit on behalf of affected residents for enforcement of their fundamental rights," the organization's statement continues.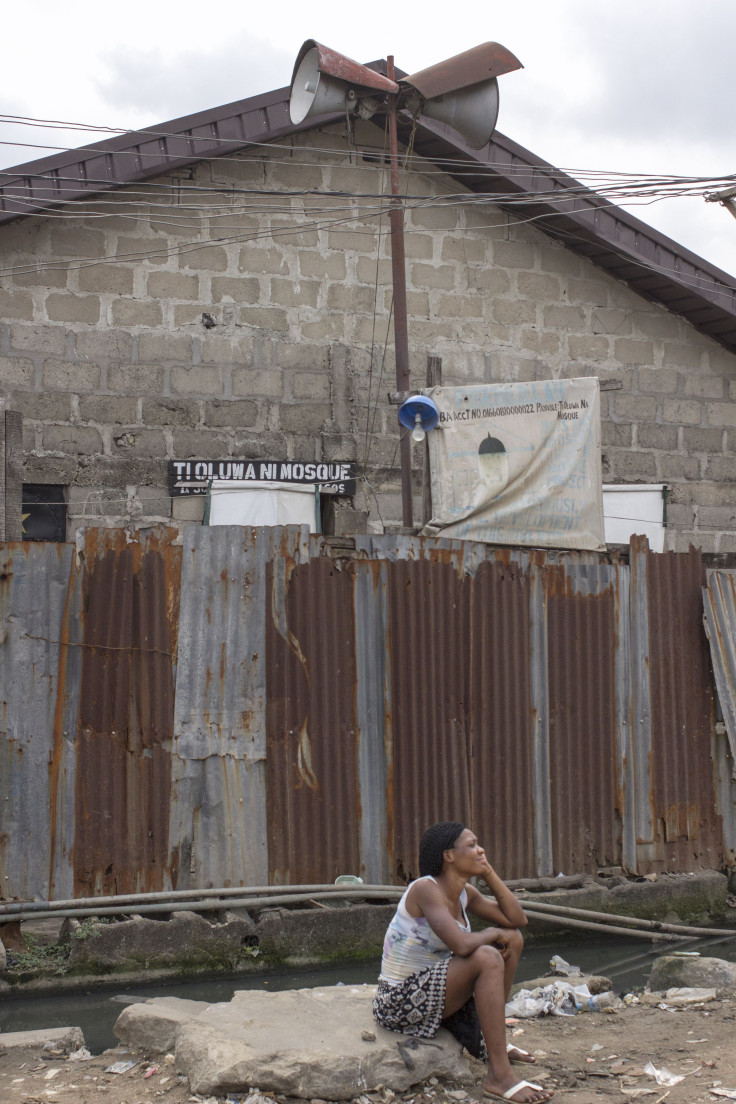 The government failed to formally respond to the suit before reaching a set deadline, according to Ishola, and Adeniyi's judgment precluded the authorities from razing the four slums, though the government went against the ruling and demolished their shared Otumara Market in 2012 in what SERAC termed a "flagrant disregard" for what was then its ongoing suit.
Glimmers of hope
SERAC deemed the March judgment "a small but meaningful achievement in the struggle to protect the social and economic rights of all Lagosians, uphold the rule of law, and curb executive lawlessness."
But to Ishola, the other residents of the slums who were saved from the wrecking ball, and members of LAMCOFOR, it represents the turning of a page in the ongoing fight against government oppression and abuse of slum-dwellers. SERAC currently represents several other Lagos slums in pending lawsuits similar to the one that led to Adeniyi's monumental ruling, and the fight to achieve economic and social justice for the communities' residents persists to this day.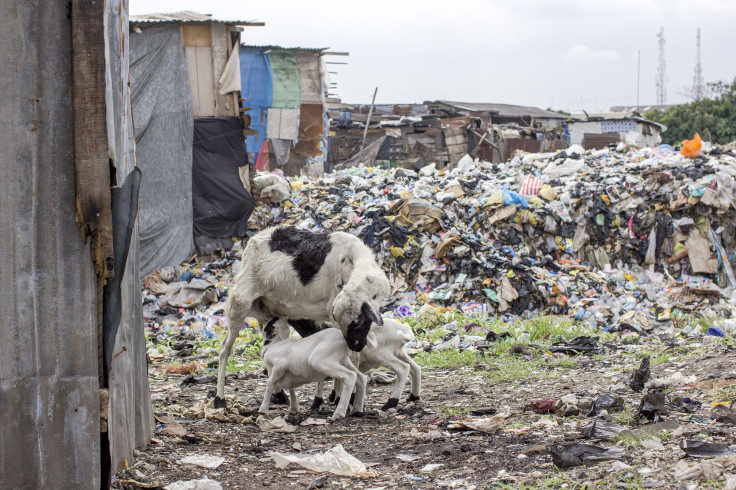 Though life continues in the difficult manner it has for many years in their destitute slum, Ishola says the court victory provides a stable platform upon which he and other residents can begin to build better lives.
As someone who has called Oto-Ilogbo home for 17 years and has no plans of leaving, Ishola is taking that task very seriously. He continues to advocate on behalf of slum-dwellers and last August converted a building next to his home into a schoolhouse he dubbed the Slumdweller Liberation Forum Educational Assistance Scheme. The rudimentary school provides an education, free of charge, to 90 young local students each year, teaching them life skills, literacy and even how to use the two old computers he managed to obtain for the classroom, which is one of few structures in the slum with semi-reliable access to electricity.
Ishola says his school project is aimed at empowering the area's young people in the hope that they can lead a better life than his.
"We just appeal to the government and other educational bodies to come down and see that they need to support these types of things, so that we can be more encouraged, that, yes, we are doing the right thing," he said while showing me the inside of the schoolhouse. "When we get all of these children an education, they can start talking to the area boys and robbers and show them a better way … All of the children of this area must have basic educational knowledge."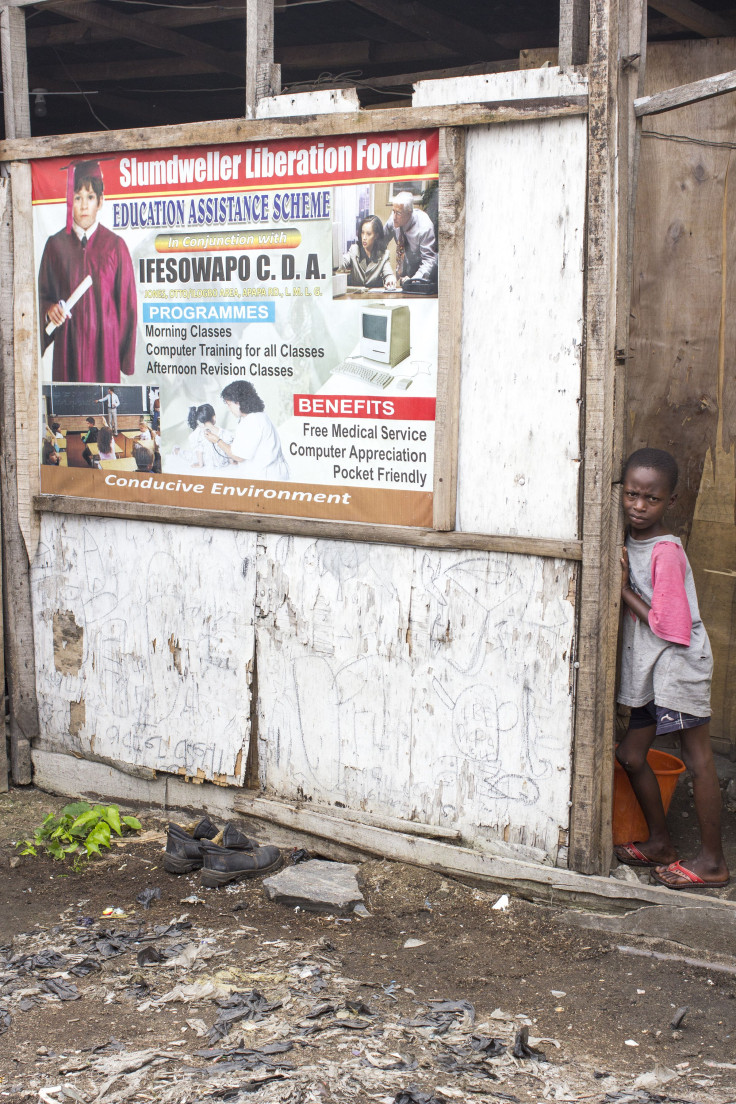 Paul Njoku, an Oto-Ilogbo trader who sells flashlights, sandals and other goods on the street, said he has renewed hope for his community, and that like many of his neighbors and friends, he wants to see it prosper, rather than be torn down by overzealous politicians.
"It's not like we like to live in this place, it's just where we have to live," he said via a Yoruba translator. "So the government should come in and build and put this place in a better condition rather than demolish and drive us away."
© Copyright IBTimes 2023. All rights reserved.