A New Yorker In Lagos, Nigeria: At Home Amid The Chaos
A version of this story appeared in The Nation, a Lagos-based daily newspaper.
LAGOS, Nigeria -- Within a few days of collecting my bags at the domestic terminal at Lagos Murtala Muhammed International Airport earlier this month, I came to fully accept that most of the warnings and cautionary tales about this chaotic city were little more than old wives' tales and urban legend.
Yes, the traffic and roads are insane. The people are loud and aggressive. The nights can certainly get sketchy. And most importantly, this sprawling city contains pockets of poverty that strain the mind's ability to comprehend.
Lagos faces a future fraught with numerous challenges, but any city has its woes, and at its heart, Lagos is like other metropolises in that it is a place where millions of hopeful people flock in order to pay huge amounts of money to live in small, often rundown homes in exchange for the sheer privilege of being there.
Clearly there's a reason why we urban dwellers make that decision, despite all the difficulties and downsides of living in a densely populated environment that chews up and spits out anyone who doesn't have the necessary combination of talent, means and luck to survive there.
Some of these reasons are largely based on atmosphere and superficial concerns. Parisians love their city for its beauty, high art and refinement. In Tokyo it's the brash futurism juxtaposed against the soothing peace of the Japanese approach to life. Romans' strongest amore is reserved for their country's spectacular food and style.
As for Lagos, though desperation is likely the key reason thousands of new residents are drawn to the city every week, it also attracts folks with its dynamic culture, the spirit of its people and the excitement of its raucous streets, parties and commerce.
But in Lagos, as in other capital cities, the real draw is the sense that anything is possible -- a strong, passionate hope and drive to succeed that persists even among many of its most downtrodden citizens.
Big dreams
It is exceedingly difficult to come up from nothing in this teeming city on the Atlantic. Still, every person who makes the decision to pack up their lives and start anew in Lagos must believe they have the capacity to do just that.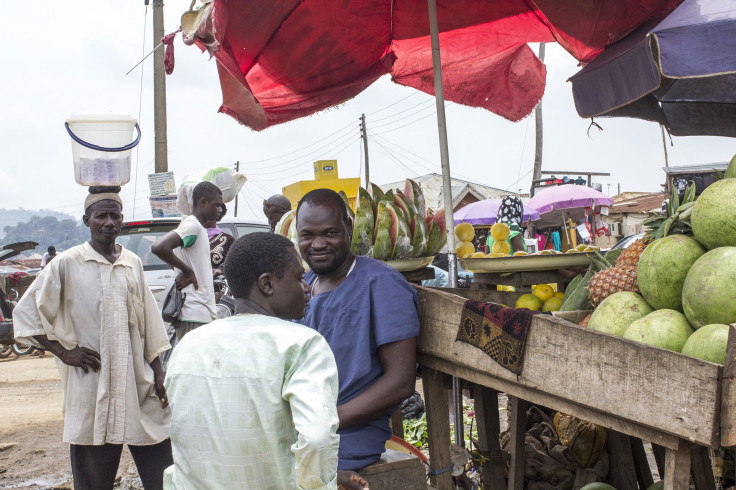 Given how intimidating this town can seem even to a short-term visitor with sufficient means, it must be terrifying to move here from a small rural village in Borno State or the Republic of Niger with little more than the clothes on your back.
In fact, for every success story there are countless numbers of people who starve, founder or struggle to feed their families.
Lagosians, as I was told numerous times during my trip there, often drive upward of three or four hours each way in exasperating go-slows just to get to and from work, and to top it off, they seem to work longer hours than the people of any other city I've visited.
Lagos is a heaving, collective organ of striving and selling and enjoying and lamenting. It's simultaneously an exciting place to visit and explore, and a gateway to the horrors of concentrated urbanity.
The Lagosians
The people of Lagos will be what I remember most about Nigeria. Dissertations have probably been written by previous Western visitors about how welcoming and personable and lovely people are across Nigeria. These are well-known facts among those who have been there.
But there's something more to Lagosians that I identify with. New York has always seemed like the one place in the world where a fast-talking, loud, aggravating person like me could fit into the social order, or lack thereof. What blew me away in my interactions with Lagosians is that they are all those things, only magnified.
Much as Lagos is bigger, dirtier and more hectic than New York, in my experience the people of Lagos are often more interesting, outspoken and fun that my friends and I tend to be. You very nearly have to assault them if you want to pay the bill, no matter how many Gulders everyone has had, and their energy seems limitless.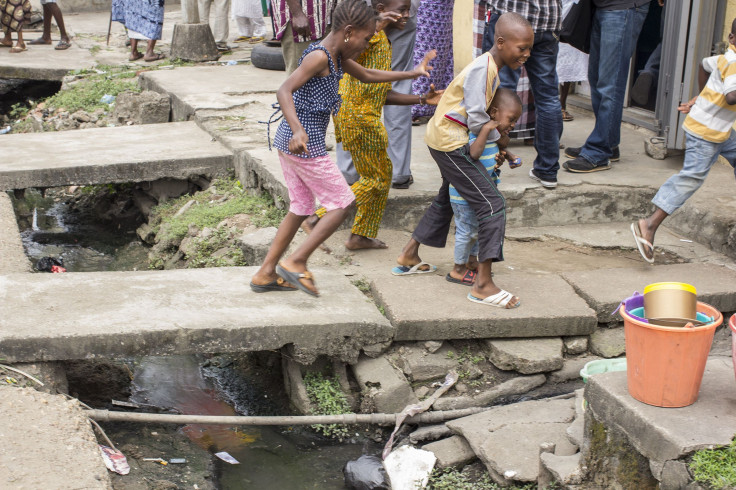 They read newspapers, listen to the radio and watch movies from Nigeria, America, England and beyond, absorbing a wider range of knowledge than many insular New Yorkers ever do.
They dance better, they know how to show people a good time, and they want to be your friend the moment you get past their hardened shells, which can be thicker than those of most New Yorkers, but fall away much quicker. Lagosians laugh, scream and cry louder than we do, and they drive in a manner that would have our cabbies handing in their taxi medallions out of pure shame.
At the same time, much like New Yorkers, they sometimes get a bad rap among their disapproving fellow countrymen for being rude, manic, overly obsessed with money and generally unpleasant.
Those negative impressions should be struck from the record in regard to both cities, because although we learn to put up barriers to maintain our sanity in the face of so much humanity, both New Yorkers and Lagosians are mostly just fronting, and that charade of toughness helps us retain our exuberant essence.
The dilemma of progress
Among the positive memories I have of my time in Lagos are delicious meals of fried croaker with jollof rice and plantains, dancing at Fela Kuti's shrine, and the endless hours spent laughing with new local friends as they maneuvered their cars through the city's congested streets.
But the experiences of one eye-opening day persist in my memory as well, illustrating the challenges that lie ahead for the city.
That day, I started out with my photographer and friend Cameron Barnes with a visit to the Oto-Ilogbo Extension slum of mainland Lagos, where we found ourselves face to face with the reality of what we had previously only conceptualized through a smattering of pictures and news stories.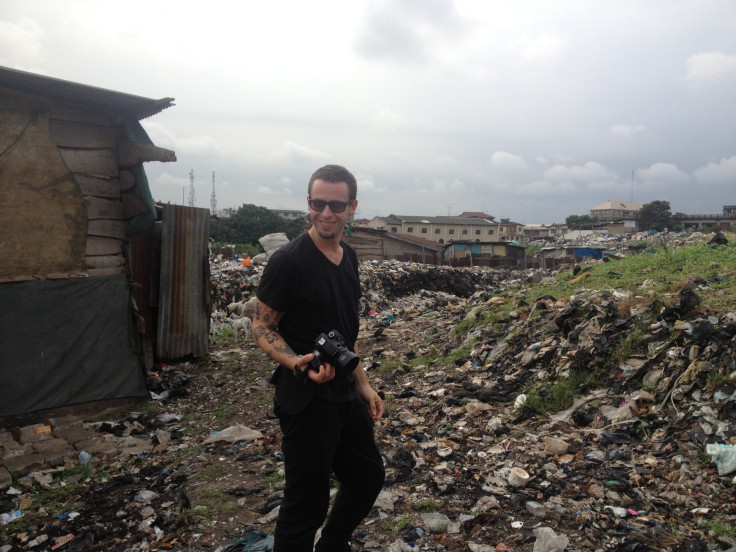 We saw what the poorest Lagosians deal with on a day-to-day basis, walked the trash-strewn streets, spoke with folks who call it home, stood atop the mound where they relieve themselves in full view of their neighbors and friends. We were stunned, saddened and humbled, and neither of us will ever forget that walk.
From there we trekked to Victoria Island for an interview with some of the city's well-off professionals, young people who thought nothing of spending $25 on a bowl of pasta with pesto. It was a contrast so stark it has stuck with us, and it mirrors the troublesome wealth divide between much of Africa and the West.
Government's role
The need to find a workable solution to the global slum travesty will only grow in coming years, as the United Nations reported in 2003 that nearly a billion people already lived in slums worldwide, and that a third of the world's population will reside in them by the mid-2030s.
And yet it appears that Nigeria's local governments have chosen a slash-burn-redevelop approach to their urban slums. As Barnes and I learned in Oto-Ilogbo and Mpape, Abuja -- both of which have been targeted for demolition, but have so far escaped that fate -- and hundreds of thousands people from Lagos communities from Bar Beach to Badia East know all too well, local leaders seem more interested in tearing down slums, kicking out their residents and building shiny office buildings and hotels than working with slum dwellers to find fair solutions.
The blanket arguments against the slum dwellers are many and varied: They're squatters, they're criminals, they don't own their land, they shouldn't be subjected to such horrendous living conditions.
In the end, the denizens of these marginalized communities are still humans, and they deserve some form of dignity and compensation if their lives are to be uprooted in the name of making millions for developers and appeasing the wealthy.
It's a problem that's playing out around the world, but if Lagos is to become a world-class city, as its leaders have said they intend for it to be, it needs to find a way to deal with its ballooning slum problem over the coming years. Otherwise, it will fall victim to its own excesses, as the people of Oto-Ilogbo did long ago.
Slums are just one of the many problems facing Lagos and Nigeria as a whole, but the enormity and desperate nature of the problem cannot be separated from issues of government corruption, civil rights and national unity.
During my visit, part of a trip arranged by the International Center for Journalists, International Press Centre, and the U.S. State Department, I found Lagos to be messy, multi-faceted and contradictory. And in the end, I learned to love the city in spite of itself.
FOR FREE to continue reading
✔️ Unlock the full content of International Business Times UK for free
offer available for a limited time only
✔️ Easily manage your Newsletters subscriptions and save your favourite articles
✔️ No payment method required
Already have an account?
Log in
© Copyright IBTimes 2023. All rights reserved.