Lamar Odom Update: Khloe Kardashian's Ex Remains Critical In Coma; Father Claims 'Somebody Drugged' His Son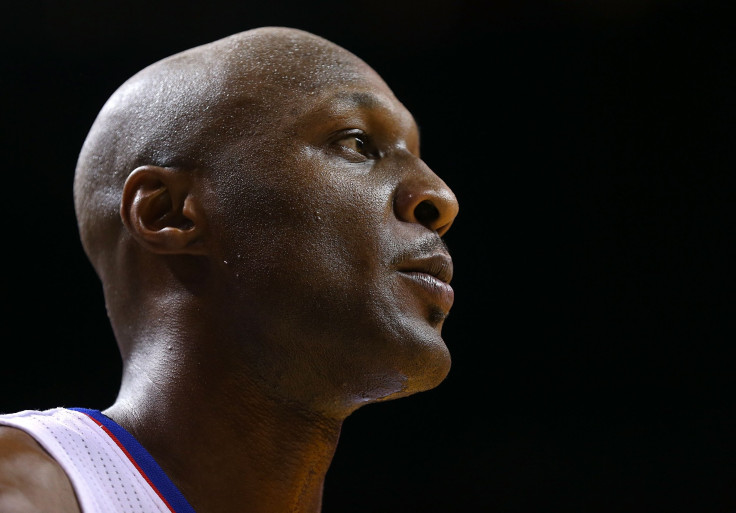 Lamar Odom's condition remains critical as he is still in coma and his heart is failing, TMZ reported early Wednesday, citing sources. The former Los Angeles Lakers star was reportedly found unconscious at a Nevada brothel after days of nonstop partying.
Lamar, the ex-husband of Khloe Kardashian, is having serious problems with his kidneys and lungs, TMZ reported, adding that the "Keeping Up With the Kardashians" star is by his side at the hospital in Las Vegas. Odom was reportedly taking an herbal substitute for Viagra during his time at the Nevada brothel.
Odom's father, Joe Odom, spoke to Hollywood Life and said he is severely "depressed." He also alleged that his son was "drugged" by someone.
"There's no way he's down there partying crazy like that. No way. I knew something was wrong because I've been calling him all day and he hasn't been answering. I'm depressed right now -- this is messed up!" Joe told Hollywood Life.
Khloe Kardashian was reportedly "hysterical" after she found out about Lamar. Her family members are also expected to be by the 35-year-old's side.
Some reports claimed that just days before he was found unconscious, Lamar was enjoying drinking with young women in Santa Monica.
"It seemed like he was celebrating something," a source told Hollywood Life. "He was with two very attractive young women and an older gentleman. They ordered bottle after bottle of champagne and had one of the best tables in the place."
The source reportedly added: "Lamar is a regular and they love him there! The manager even came over to hang out with him, and Lamar was very friendly when fans stopped by. He shook everyone's hand and seemed like he was in high spirits and having a great night out."
Several stars took to Twitter to pray for Lamar's recovery. Here are some tweets:
© Copyright IBTimes 2023. All rights reserved.