Lamar Odom Update: Khloé Kardashian's Husband Is Not Walking Yet, Kardashians 'Spinning' Stories To Avoid Backlash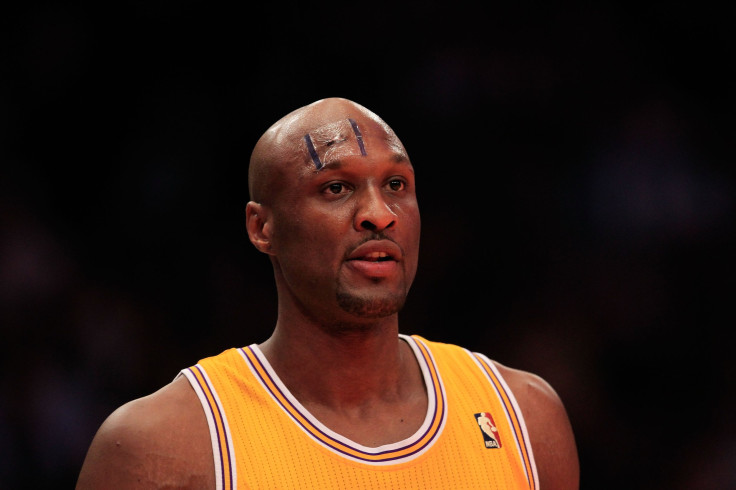 Despite reports that former Los Angeles Lakers player Lamar Odom took a few steps without assistance, a report by Radar Online said that these stories suggesting a Christmas miracle may have been rumors promoted by the Kardashians. Odom was found unconscious in a brothel in October due to drug overdose and is being treated at the Cedars-Sinai Medical Center in Los Angeles.
"Lamar has made great improvements after the overdose, but he is not walking and unfortunately there is no Christmas miracle for his condition," a source told Radar Online, adding: "He's still in pretty bad shape."
Radar Online earlier reported that Khloé Kardashian's estranged husband was scheduled to leave Cedars-Sinai during Christmas after his medical team decided that they would no longer be able to provide him with the best care. However, according to Radar Online's latest report, the Kardashians may be hiding the truth about Odom's condition to avoid the backlash they are expected to receive when the 36-year-old leaves the facility.
"People close to Lamar believe the Kardashians are completely spinning the story, trying to make it seem like Lamar is better so that when Khloé doesn't spend as much time with him or let him live with her she won't get any backlash," the source said, adding: "It seems like they are all trying to get ahead of the backlash that is ultimately going to come when Lamar leaves the hospital.
"From filming the night Lamar first overdosed to sneaking cameras into Cedars, people in Lamar's camp believe there is nothing the Kardashians won't do to exploit the entire situation!" the source added.
But the source also said that Odom is determined to move toward getting better. "Lamar wants to get better and he gives it his all, but it is tough," the source said, adding: "Really tough for him."
Khloé had initially canceled their divorce because of Odom's medical crisis. However, she recently said that the divorce is going forward. She has also received flak for dating Houston Rockets player James Harden and for not spending enough time with Odom.
© Copyright IBTimes 2023. All rights reserved.