Lamar Odom Update: Khloé Kardashian May Have To Pay His Medical Bills Worth Millions, 'KUWTK' Star Slams Haters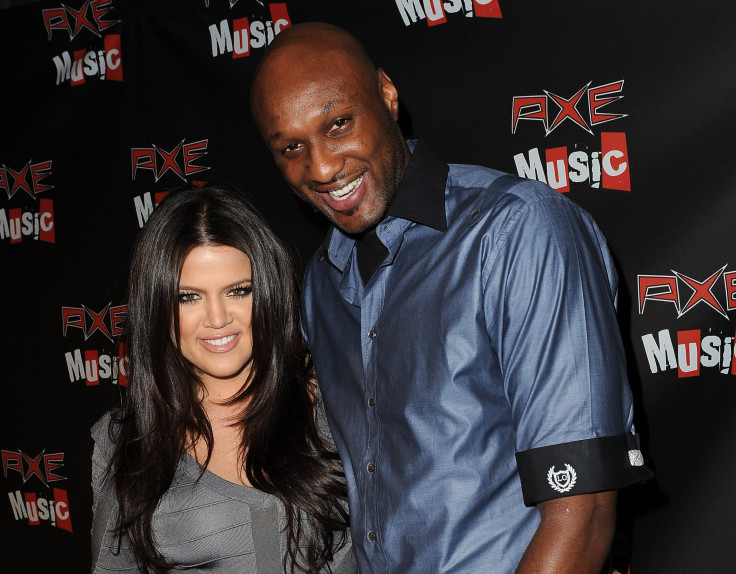 Amid reports that Khloé Kardashian's former husband Lamar Odom has yet to completely recover from this drug overdose, healthcare experts have said that his hospital bills may be in millions and Kardashian will likely have to pay them. Odom is currently admitted at the Cedars-Sinai Medical Center in Los Angeles after he was found unresponsive due to a drug overdose at a Las Vegas brothel in October.
A report Thursday by Entertainment Tonight (ET) cited healthcare costs expert Shana Alex Charles, Assistant Professor at the Department of Health Science at California State University, Fullerton, and said that Odom's stay in the hospital could cost as high as $50,000 a night. Meanwhile, a report Wednesday said that Odom's medical bills have so far reached $750,000 this year and are still increasing. The Radar Online report also said that by the end of the year, Odom may have spent about $10 million from his $55 million fortune.
The ET report said that Kardashian, who is still not divorced from Odom after cancelling the process due to Odom's medical crisis, may have to pay Odom's bills.
"Since [Khloe and Lamar are] still married and these bills relating to his treatment are [considered] debt, they are going to be presumed as a family obligation," Ryan Stearns, a family law expert from the Stearns Kim & Stearns law firm in Torrance, California, told ET, adding: "However, there are some [legal] exceptions … which provide that debts incurred while married, but for non-necessaries of life, should be the separate responsibility of the spouse that incurs the debt.
"If I were representing Khloe, and [knew that] later she was going to divorce Lamar, I would argue that he's going through this treatment as a consequence of his 'whoring' around,'" Stearns also said, adding: "Namely, that he developed these conditions as a result of nothing to do with their marriage, entirely separate. Then it would be up to the court to determine whether the debts are going to be his separate responsibility.
"Since they're married, they're going to look at it as what's called a joint and several obligation of both Khloe and Lamar. They're both equally responsible," Stearns said.
Kardashian is currently dating Houston Rockets player James Harden and has clarified that the divorce with Odom is going forward. On Thursday, she slammed those blaming her for Houston Rockets' losing streak of 12-14.
Kardashian made the comments while answering a live video chat when a fan asked her if it was fair that she was being blamed from Harden's playing record.
"Someone's trying to give me too much power," Kardashian said, according to TMZ.
© Copyright IBTimes 2023. All rights reserved.