Larry David's Daughter Cazzie Describes Pete Davidson Breakup As 'Pivotal Moment In My Life'
KEY POINTS
Cazzie David revealed details about her relationship with ex Pete Davidson in her new book
She said she realized she made a mistake days after she initiated a break from their relationship
However, she learned that he seemed to have moved on when she called him days later
Cazzie David is opening up about her past relationship with Pete Davidson before he moved on with Ariana Grande.
In her new book "No One Asked For This," Larry David's daughter talked about her and the "Saturday Night Live" star's 2018 breakup, Us Weekly reported. When they were dating, Davidson got himself inked with David's name on his finger and a cartoon version of her on his arm. However, it became hard for her to convince her then-boyfriend that she loved him.
It also became difficult for David to end her two-a-half-year relationship with Davidson because "previously, self-harm and suicide threats had come about from trivial circumstances," Los Angeles Times reported. The comedian has been vocal about his mental health struggles, revealing that he was diagnosed with bipolar disorder.
David did eventually manage to ask for a "break," but days later, she regretted the decision and called him. However, Davidson told her that he was "the happiest he had ever been" and officially ended their relationship through text, the book said.
The following day, David learned that Davidson had moved on with Grande through social media. He also took to Instagram to reveal that he had the tattoos he got in honor of his ex covered.
While on the plane for her sister's graduation, a shattered David sought comfort from her father, who held her as she "shook uncontrollably in his arms for the entire flight," according to her book.
David also sulked at the hotel and woke up "screaming in agony." Her father talked some sense into her, saying, "Cazzie, come on! Your ancestors survived the Holocaust!"
David repeatedly imagined how her ex-boyfriend and Grande were "immediately falling in love, accompanied by audio of her baby voice whispering sweet nothings in his ear, dubbed over his past declarations of love and trust to me." The harsh comments of Davidson's targeting her also rubbed salt into the wound.
Although she regarded the phase as a "pivotal moment in my life," David admitted that writing about her painful past induced anxiety, "especially because I talk so much about hating the attention it brought me."
Despite this, David and Davidson are on good terms, and she even expressed gratitude to her ex.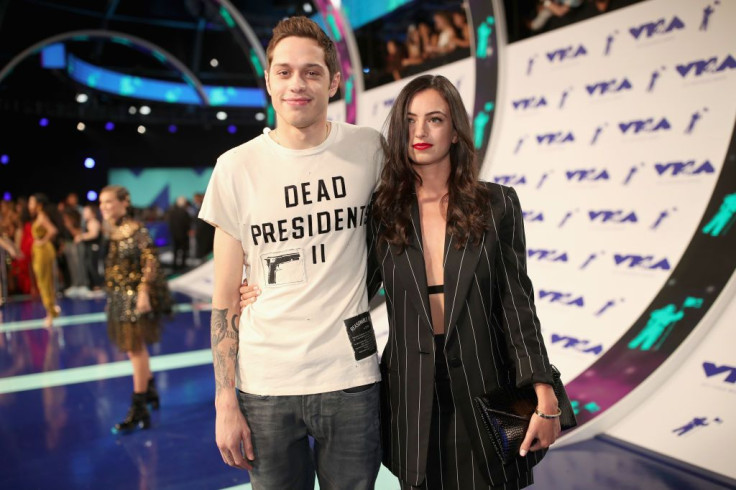 © Copyright IBTimes 2023. All rights reserved.