Larsa Pippen Claims Friendship With Kim Kardashian Ended Because She 'Knew Too Much'
KEY POINTS
Larsa Pippen wasn't happy when her "Real Housewives of Miami" co-stars brought up Kim Kardashian and Kanye West in their conversation
She claimed her friendship with Kardashian ended because she "knew too much" about the latter's crumbling marriage to West
Kiki Barth and Adriana de Moura peppered Pippen with questions about her relationship with West
Larsa Pippen is getting real about her former friendship with Kim Kardashian.
Rumors that the former best friends had a falling-out made headlines in July 2020 when the Kardashian-Jenner family unfollowed Pippen on Instagram.
During Thursday's episode of "Real Housewives of Miami," Larsa claimed her friendship with the Skims mogul ended because she "knew too much" about Kardashian's crumbling marriage to Kanye West.
"B--ch, I don't even know what happened," she was quoted by Us Weekly as saying in a confessional after her co-stars Kiki Barth and Adriana de Moura brought up Kardashian and West's divorce.
Larsa continued, "I was best friends with Kim, and I love her and I love Kanye, and I just was the person that was stuck in the middle. I took a beating because I was the friend that was basically there and saw everything. And that basically was the demise of our relationship. I knew too much, I was a problem, and so, whatever. That's kind of what happened."
During their chat, Adriana continued to press Larsa for answers about Kardashian and West's split. However, the Larsa Marie jewelry designer said she wasn't interested in digging up "dumb s–t" on camera.
She also told Adriana to not bring up her friends in their conversation after the latter claimed to have once seen West's private parts while using the bathroom.
Larsa asked everyone to "change the subject" and "keep it respectful."
"Don't talk about people that I know, kids that I know, families that I know — it's just not cool. … It's not in good taste," she added.
Larsa eventually walked out after calling the Brazil native "a liar and disrespectful."
However, Adriana continued to talk about the Kardashians and Larsa in a solo interview.
"Larsa and the Kardashians is a mystery to me, still. I know she was friends with Kim for a long time and they had a downfall," she said to the cameras. "I think it's because sometimes Larsa can be a little judgmental or it was because of the situation with Tristan [Thompson] and [his ex] Khloé [Kardashian] and Larsa in the middle. I don't know, I have so many questions and I'm in search for the answers. Because, like, what is going on here?"
Larsa previously addressed her relationship with the Kardashians during a February 2021 appearance on the "Hollywood Unlocked" podcast. She confirmed that they had a falling out and that she "didn't feel any type of way" when Kardashian and her family unfollowed her on Instagram.
The ex-wife of NBA legend Scottie Pippen also said it wasn't an issue for her if they believed that was best for their family.
"We are like sisters, like family. But if you have to unfollow me to make your home a better place, then do it," Larsa explained. "So, if Kanye feels he and Kim are better without me, then let them be without me. I'm OK with that."
Kardashian filed for divorce from West in February 2021. The rapper is currently dating Julia Fox, while the "Keeping Up With the Kardashians" star is in a relationship with Pete Davidson.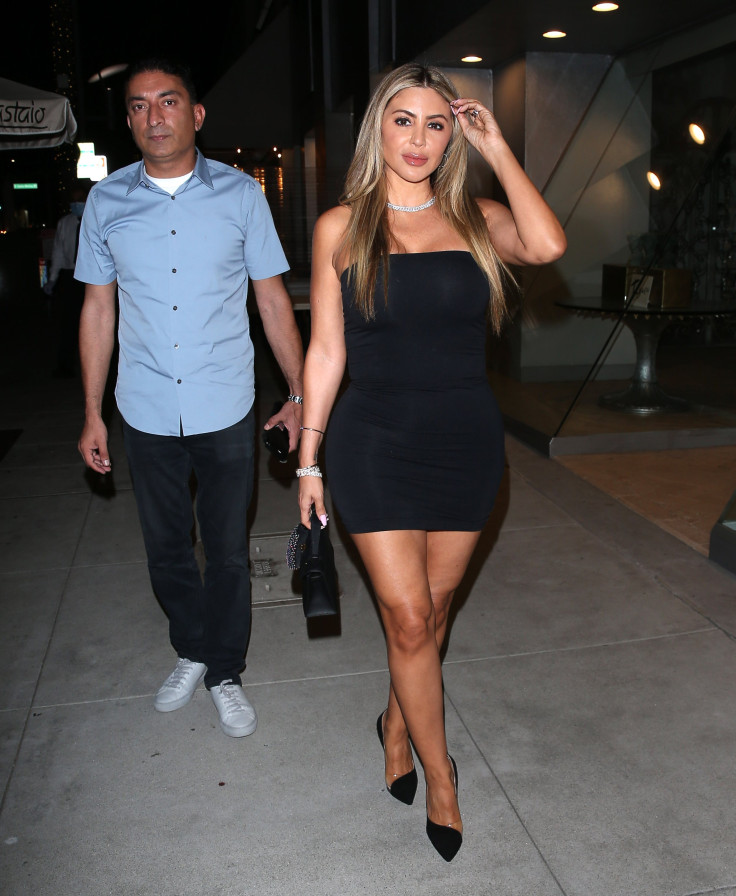 © Copyright IBTimes 2023. All rights reserved.
FOLLOW MORE IBT NEWS ON THE BELOW CHANNELS