Las Vegas Airport's 'Marijuana Disposal Boxes' Allow Flyers To Dump Leftover Pot
Tourists preparing to get on a flight from Las Vegas can now dump their leftover legal marijuana in metal boxes at the airport called "marijuana amnesty drop boxes," reports said Thursday.
Marijuana is legal in the state of Nevada, but you still cannot have it with you when you are preparing to fly out of McCarran International Airport in Las Vegas. Pot is still banned under federal, which means passengers are not allowed to carry weed onto airplanes or transport it across state lines, even if both the states have legalized it.
So, in order to help flyers in avoiding to break the law, a number of big green bins were placed outside of the airport to encourage people to dispose of their stashes and other substances before entering the premises and going through security.
They were called amnesty boxes, and were installed outside the terminals of McCarran. The green-colored boxes were bolted to the ground, monitored, and "serviced multiple times a week," according to the Las Vegas Sun.
"Marijuana is prohibited on airport property," Christine Crews said, who is a spokesperson for McCarran International Airport.
According to the Las Vegas Sun, the airport installed 13 such boxes on Friday and reportedly has plans to add seven more. All of them were placed outside the airport and some at nearby car rental facilities. The remaining seven bins are expected to be installed at smaller area airports and several other department-owned properties in Las Vegas.
"The drawer pulls out; you drop your stuff in and you close it. You can't really get your hand in there," Crews said. "If you start tampering with them, you'd be detected pretty quickly."
"They will be collecting whatever's surrendered and disposing of it appropriately, depending on what contents are in these boxes," Crews added. "We don't want your pot; leave it somewhere else, that'd be fine."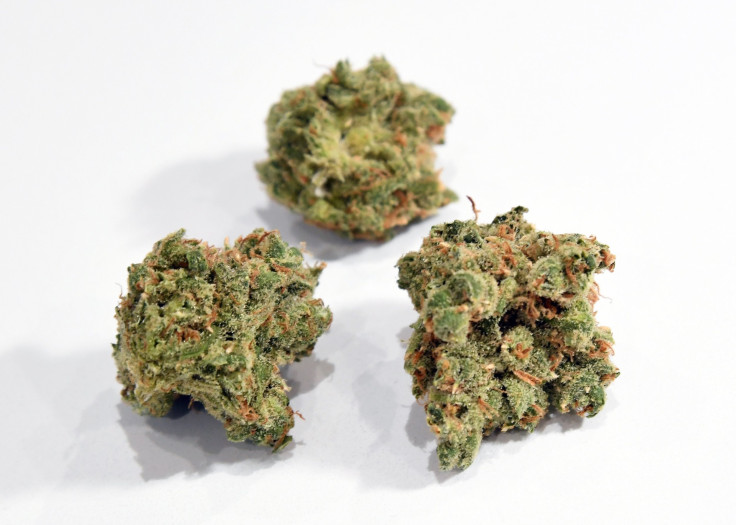 The boxes give travelers an opportunity to toss out any items that may not get past the Transportation Security Administration and could possibly cause someone to get arrested.
"I think they're great," Michael Aldaya, visiting from Minnesota said. "This is probably where you should dispose your drugs."

"I feel like anyone who probably has some sort of cannabis, weed, would probably do it before they threw it away," Shannon Johnson, visiting from San Francisco said.
Changing guidelines surrounding weed at the Las Vegas airport led to a county ordinance in October last year, which officially banned possessing marijuana, cannabis or THC on properties owned by the Department of Aviation.
"You could face a citation fine, or you could face arrest depending on what those amounts are," Crews stated.
It is still illegal to carry pot across state lines, "so being a federally regulated industry, we want to make sure we are more than compliant with their standards," Crews added.
A contractor, and not the police, will be responsible initially for emptying the marijuana disposal boxes multiple times every week and then eventually adjust the schedule as usage patterns develop.
© Copyright IBTimes 2023. All rights reserved.
FOLLOW MORE IBT NEWS ON THE BELOW CHANNELS