'Last Comic Standing' Host Anthony Jeselnik Talks About Season 9 And His New Netflix Special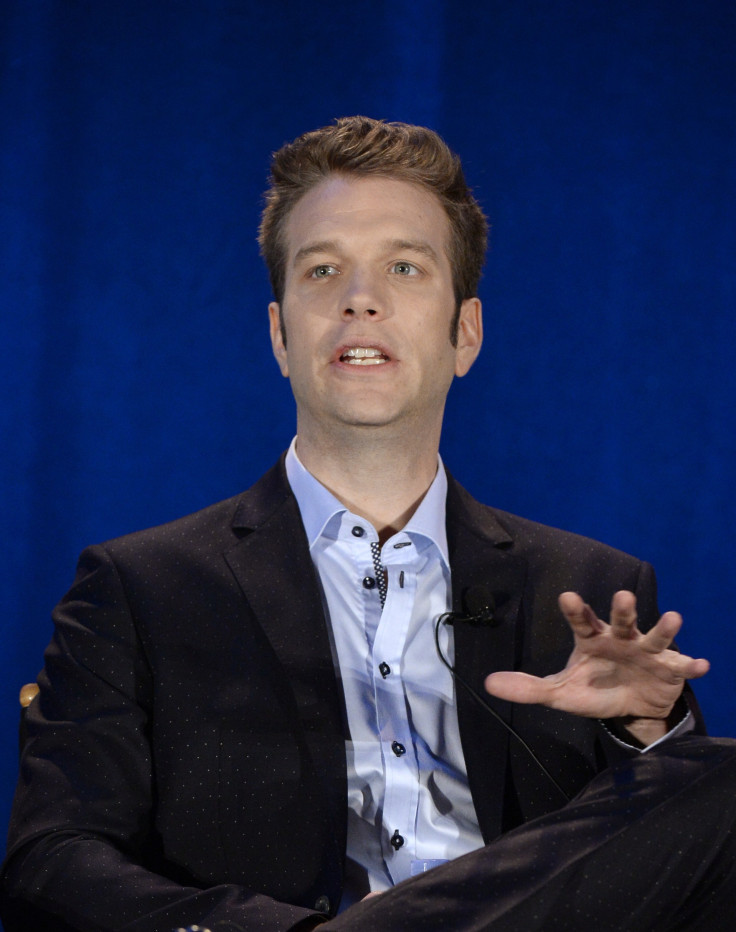 With Season 9 of NBC's hit reality competition "Last Comic Standing" underway, many may have noticed a few changes between this year and last. Namely, the addition of host Anthony Jeselnik.
The 36-year-old comedian took over hosting duties from J.B. Smoove in a move that many who are familiar with Jeselnik's comedy style found surprising. He's a successful comedian in his own right, with two albums to his name. He became famous for his guest stints on several installments of "Comedy Central Roast." His brash, and often dark, style of comedy propelled his star all the way to his very own late-night show on Comedy Central, "The Jeselnik Offensive." The show took pride in pulling no punches, but it was canceled by the network after just two seasons. Luckily, that experience brought him to the "Last Comic Standing" stage.
"It's tough to do a show where everything is objective and dark, and after all that I was like: 'The next thing I do has got to be fun,'" Jeselnik told International Business Times in a phone interview. "And 'Last Comic Standing' was the perfect way to do that."
Still, despite wanting to have fun, the comedian is uncompromising in his style. Fans of Smoove's way of hosting the show are in for a significantly different experience in Season 9.
"I said from the beginning that I wanted to try and be a different kind of host. I tried to play it like I don't care about the comedian, I just wanna go out and make fun of the judges," he joked to IBTimes. "I just played it like I don't care, this competition is dumb, but I'm here and I'm going to have fun no matter what. And they had to kind of edit around all that to make it a real show."
While his words sound harsh and apathetic, his tone breaks from his usual stage persona to convey a true passion and respect for both the judges, Norm Macdonald, Roseanne Barr and Keenen Ivory Wayans, and the comedian contestants. Jeselnik has produced two very successful standup albums, "Shakespeare" and "Caligula," but he's not been met with so much success that he's forgotten how the contestants are feeling backstage.
"It's fun, I remember being there myself. I love comedians and I'm always going to be on the side of the comics," he said. "It almost let me be adversarial to the judges somtimes, because they would make fun of somebody and I'd be like: 'No, no, no. I got this guy's back.' I had kind of a big brother thing going on."
For previous fans of Jeselnik worried that him joining the "Last Comic Standing" gang means his own standup career has been put on the back-burner, never fear. The comedian confessed that one of the main reasons he agreed to host the show was because he hadn't been on TV in a while and he wants to promote his new standup special, which he's quite proud of. Variety recently announced that Jeselnik's upcoming Netflix special, "Thoughts and Prayers," will premiere this fall.
"The Netflix special is the darkest thing I've ever done," Jeselnik said with a daring tone. "A lot of it is a reaction to the stuff I had to go through with ['The Jeselnik Offensive']. You know, the beatings I took from executives and the stress that I had to go through revolving around the show. It's probably the darkest special I've ever done."
For those unfamiliar with Jeselnik's normal brand of humor, hearing him tease darkness is a bit like hearing Andre the Giant call someone tall - the words carry some extra meaning. To that, the comic simply chuckled and said: "Yeah, you either want to see that or you don't, but I promise it's really something else."
"Last Comic Standing" airs Wednesday nights on NBC. Jeselnik's new standup special will be available to stream on Netflix on Oct. 2.
© Copyright IBTimes 2023. All rights reserved.
FOLLOW MORE IBT NEWS ON THE BELOW CHANNELS