Last-Minute Valentine's Day Gifts: Ideas For Getaways, Vacations Deals And Dinner Reservations For Impressing Him Or Her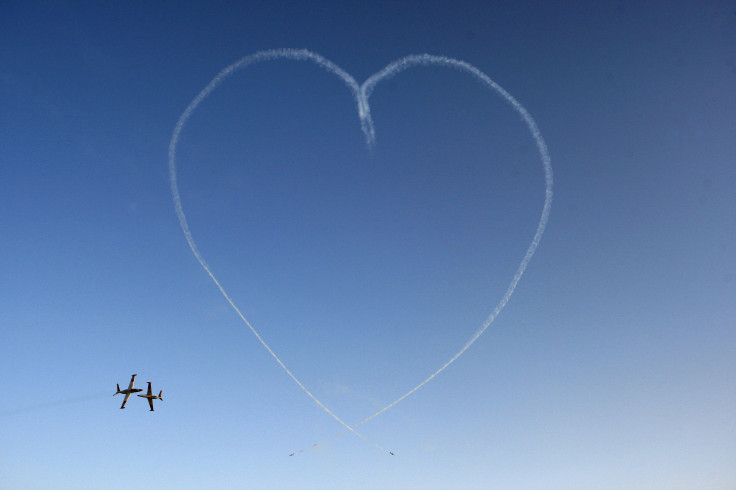 Valentine's Day 2015 is less than a day away, meaning good-intentioned sweethearts everywhere are scrambling to snag the few remaining dinner reservations and last boxes of chocolates off store shelves. Such an important night deserves some preemptive thinking, but if planning ahead isn't one of your character traits, don't fret: There is still some time left for last-minute Valentine's Day gift buying and getaway booking. That's the nature of last-minute deals – they're meant for guys and women like you! Here are our tips for making Valentine's Day plans on the fly.
For holiday celebrators looking to really impress, booking a last-minute hotel room for a romantic evening can go a long way in showing someone that they deserve the star treatment. Expedia's last-minute booking page offers travel deals and hotel reservations at discounted prices and for same-day booking. Hipmunk is also a great way to book travel plans under the wire.
But maybe a staycation is more your style and you're looking to book a hotel reservation for a Valentine's evening closer to home. There are several smartphone apps out there to help you do just that. Check out and download Hotel Tonight and Stayful, both of which can help you score that last-minute hotel room at a lower rate that what you might find on the hotel's website. Stayful allows users to bid on boutique hotel rooms, allowing consumers to negotiate the rate.
Also try out Priceline.com, Hotels.com and Expedia.com. When booking getaways at the eleventh hour, there are a few things to beware. Keep a lookout for taxes and fees, as these are often not included in the listed price. The New York Times suggests shopping around a bit as prices for the same hotel room could vary by site or app.
For finding last-minute dinner reservations, use the reservation site OpenTable.com. The site has a feature for allowing users to book Valentine's Day dinner specials and set-menu options. If you're in San Francisco, Washington, D.C., or Los Angeles, try Table8.com for seating at the cities' most popular dining spots. Smartphone apps like Resy, Shout and Zurvu can also help you see what's available in your area.
If hotel stays and dinner reservations aren't your style, or are perhaps a bit too pricy for one night, there are other last-minute date ideas to consider. Binge watching your favorite Netflix or HBO series while cozying up on the couch can be a great way to have an intimate night in. Time recommends having a cooking contest, going to the movie theater for a double or even triple feature movie night, or being a tourist in your own city for Valentine's Day.
Then there's the tried-and-true ice-skating date. Esquire proposes making it a little more fun by buying a pair of Snuggies ($15 each,) filling some thermostats with hot cocoa and heading to a nearby rink for an hour or so of holding hands, catching each other when one of you falls, and probably a few laughs.
Another alternative to the traditional Valentine's Day date is to do breakfast in bed. Get creative with heart-shaped fried eggs, red-dyed pancakes and some rose pedals strewn across the tray – no sweetheart could say no to that!
If gift-buying is more your style, go for something like a cheese-of-the-month club subscription from Murray's. For $275, cheese lovers will receive a box of premium cheeses on the second Thursday of every month (for four months, that is.)
Amazon's one-hour delivery service in New York City called Prime Now can get that last-minute Amazon purchase to your sweetheart the same day – for a small fee, of course. Then there's Giftly, a gift card service that allows you to buy something online from any store and immediately send the recipient a notification that they'll be able to pick up their item using the gifted funds.
© Copyright IBTimes 2023. All rights reserved.