'Battlefield 6' Trailer: Featured Location, Release Date, Other Details Leaked
KEY POINTS
The next "Battlefield" game is expected to arrive sometime during the holiday season
The game's trailer is rumored to release in May
Some details about the release and location of the game's trailer recently surfaced online
The release of the first-ever trailer of "Battlefield 6" is "imminent," a new leak suggests. Aside from providing the teaser's release window, the leak also offers some interesting details including its location.
The new "Battlefield 6" leak comes from industry insider Tom Henderson, who has been providing interesting details about the upcoming title. On Tuesday, Henderson tweeted a sketch showing that a part of the game's upcoming trailer would be set on a desert island. The insider also hints at another featured location, which could be in Japan.
Apparently, one of Henderson's sketches shows a shot of the rumored "Battlefield 6" trailer. It features the helicopter pilot's point of view while witnessing some kind of a rocket launch. Another sketch posted by the insider seems like a zoomed-out picture of the same location.
The sketch shows a coastline and some rockets with fighter planes and helicopters approaching the said location. The insider then shares a link to Google Earth, seemingly teasing that the shot is set in Japan. Apparently, the rocket launch is happening at the Tanegashima Space Center, which is located on a small island in the southern part of the Asian country.
The sketch showing the shoreline looks similar to the actual location, CharlieIntel reports. The outlet speculates that it is possible that "Battlefield 6" would recreate this area. Henderson also claims the release of the teaser is imminent but does not offer any more specifics.
EA is scheduled to hold an investor call on May 11 and fans believe the "Battlefield 6" trailer could release before or after it. The game is scheduled to arrive sometime during the holiday season, so it won't be long before fans could verify all these leaks.
EA and DICE have not said a lot about the next "Battlefield" game apart from confirming its arrival this year. Most of the leaks about the game came from Henderson, who seems to have a lot of information about "Battlefield 6." Just like all other leaks, fans should temper their expectations and take the latest claims with a pinch of salt.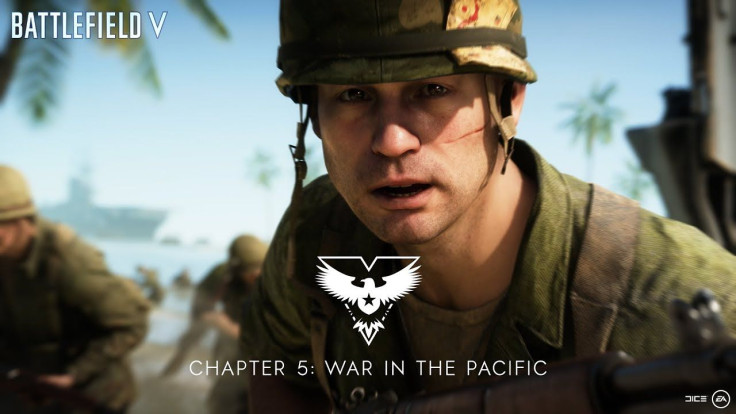 © Copyright IBTimes 2023. All rights reserved.