Latest Polls: Economist/YouGov Poll Has Hillary Clinton Ahead By 3 Points; LA Times/USC Show Positive Signs For Donald Trump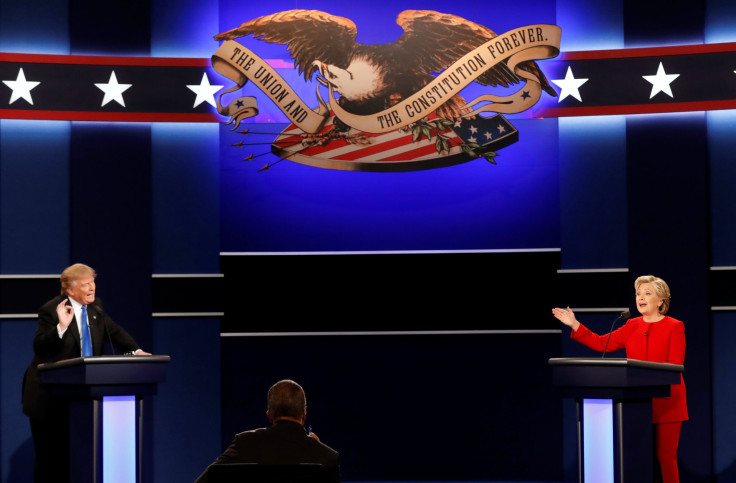 With the election campaign in its final stretch and revelations about Donald Trump and Hillary Clinton coming fast and furious, national polls Wednesday indicated the presidential race is tied and swing-state voters are all over the map.
Election website 270ToWin.com estimates Clinton can safely assume 263 electoral votes will go her way while Trump can count only on 161, making Florida, Ohio, Georgia, North Carolina, Arizona, Colorado, Iowa and Nevada "must-win" states for him come Tuesday. Clinton needs to take only one or two of those to foil the real estate mogul by reaching 270 electoral votes.
Democrats pulled out the stops getting their voters out for early voting, hoping to overwhelm Trump before Election Day. So far 29 million Americans have cast ballots, with some states saying they've seen a record turnout. In 37 states and Washington, D.C., voters are allowed to cast their ballots early, either in person or by mail.
Michael McDonald, founder of the United States Elect Project, told Yahoo News more than 70 percent of votes will be cast in some states before Tuesday. Black turnout, a key demographic for Democrats, is down in Florida and North Carolina, but Democratic turnout has been high in Colorado and Nevada where half the votes cast in 2012 already are in.
The Real Clear Politics average of major polls has the former secretary of state leading Trump by 1.7 percentage points, well within all of the polls' margins of error.
The Investor's Business Daily/TechnoMetrica Market Intelligence, along with ABC/Washington Post and Rasmussen Reports have Clinton and Trump tied in a four-way race.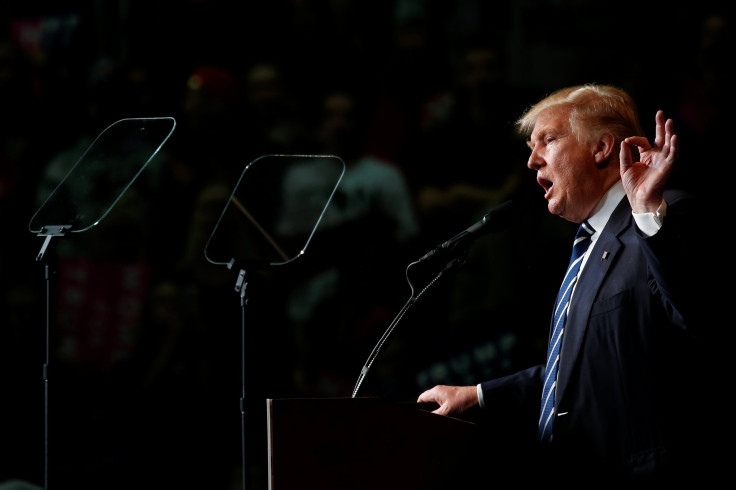 The Los Angeles Times/University of Southern California poll, which has consistently shown Trump leading or tied in a two-way race in recent months, indicates Trump has a 6-point advantage. That point spread has been growing since Friday when FBI Director James Comey revealed the bureau had reopened the investigation of Clinton's email server.
The Economist/YouGov poll indicates Clinton is 3 points ahead, 45 percent to 42 percent.
Swing state polls tell a different story.
Trump is leading Clinton in Ohio by five points, 46 percent to 41 percent, in a Quinnipiac University poll. He also has the advantage in Nevada by 6 points and Arizona by 5 points, CNN/ORC polls indicate. The Emerson College Polling Society gives Trump the lead in Arizona (4 points), Georgia (9 points), Colorado (3 points) and Missouri (15 points).
Quinnipiac indicates Clinton is ahead by 1 point in Florida, by 3 points in North Carolina and by 5 points in Pennsylvania. CNN/ORC, Monmouth University and Susquehanna also have Clinton ahead in Pennsylvania by 4 points, 2 points and 5 points, respectively. CNN/ORC also has Clinton ahead in Florida by 3 points.
KPTV (Portland)/DHM Research indicates Clinton is ahead in Oregon by 7 points and Winthrop University gives Clinton a 5-point edge in Virginia. In Wisconsin, Marquette University Law School has Clinton ahead by 6 points.
© Copyright IBTimes 2023. All rights reserved.
FOLLOW MORE IBT NEWS ON THE BELOW CHANNELS