Latest Tesla News Contradicts Musk's Claim; Could Be Bad News For Self-Driving Car Fans
KEY POINTS
Tesla intends to expand its full self-driving beta to more drivers
In March, Musk claimed the FSD Beta has expanded to approximately 2,000 owners
A memo reveals Musk is "extrapolating on the rates of improvement"
A Tesla engineer has informed California regulators that the electric vehicle company might not have a fully self-driving vehicle ready for this year.
The information comes from documents dated May 6 exchanged between the California Department of Motor Vehicles and several Tesla employees, including CJ Moore, the company's autopilot engineer. The documents were released by the legal transparency group PlainSite, which got them under the Freedom of Information Act (FOIA).
In January, Tesla chief Elon Musk said he was "highly confident the car will be able to drive itself with reliability in excess of human this year."
"Tesla is at Level 2 currently. The ratio of driver interaction would need to be in the magnitude of 1 or 2 million miles per driver interaction to move into higher levels of automation," California DMV noted in the memo.
Level 2 technology is a driver assistance system that is not totally autonomous and requires the supervision of a human driver. "Tesla indicated that Elon is extrapolating on the rates of improvement when speaking about [Level 5] capabilities," part of the memo read. "Tesla couldn't say if the rate of improvement would make it to L5 by end of the calendar year."
Level 5 capabilities is a state in which the vehicle is fully autonomous based on the SAE (Society of Automotive Engineers) scale of autonomy. It is a system, which does not require the intervention of a human driver. Based on this gauge, anything that Tesla employs today, ranging from autopilot to the full self-driving beta, is considered a Level 2 technology and not a self-driving vehicle system.
Tesla CEO Elon Musk often talks about the company's fully self-driving technology on Twitter.
On March 13, Musk said, "FSD Beta has now been expanded to ~2000 owners & we've also revoked beta where drivers did not pay sufficient attention to the road. No accidents to date." He added, "Next significant release will be in April. Going with pure vision — not even using radar. This is the way to real-world AI."
On April 21, a letter from California DMV's chief of the Autonomous Vehicles branch, Miguel Acosta, cautions Tesla about properly communicating the limits and functionalities of its systems as it releases the FSD Beta program to more electric vehicle drivers. "As Tesla is aware, the public's misunderstanding about the limits of the technology and its misuse can have tragic consequences," Acosta said at the time.
Tesla has not yet issued any comment about the California DMV memo.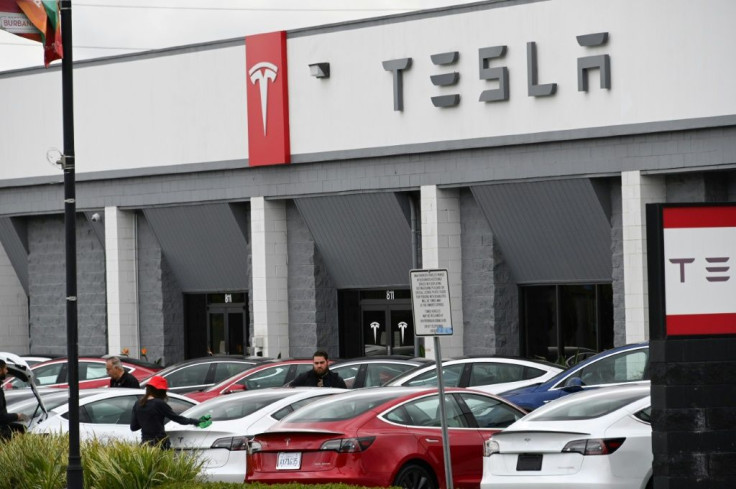 © Copyright IBTimes 2023. All rights reserved.