Lawmakers Raise Concerns Over Online, Mobile Privacy After Roe v. Wade Overturned
Four Democratic lawmakers have shared concerns with the Federal Trade Commission (FTC) about technology companies' commitment to online and mobile privacy after the U.S. Supreme Court overturned Roe v. Wade Friday.
In a letter, Senators Ron Wyden (D-Ore.), Elizabeth Warren (D-Mass.) and Cory Booker (D-N.J.), as well as Rep. Sara Jacobs (D-Calif.), stated these companies could face pressure to hand over data regarding people's online search history and/or private messages by state. This would benefit local prosecutors in places where abortion is or becomes illegal in most or all instances.
The letter, addressed to FTC Chair Lina Khan, specifically accuses Google and Apple of "unfair and deceptive practices by enabling the collection and sale of hundreds of millions of mobile phone users' personal data."
While this collection of data is for marketing and advertising services, the lawmakers have concerns about data brokers being able to access and sell this information, people's private data. With this information, lawmakers in certain states will be able to go after abortion seekers and providers.
This is also the concern of Imran Ahmed, CEO of the advocacy group the Center for Countering Digital Hate.
"These companies need to think very long and hard about the ways in which their platforms will be weaponized to criminalize people looking to access abortion healthcare, and they need to ensure that it doesn't happen," Ahmed told The Guardian.
Technology companies face very few regulations, so this data could easily fall into the hands of those who want to prosecute abortion seekers and providers.
"While purportedly anonymous, these advertising identifiers are easily linkable back to individual users. This is because some data brokers sell databases that explicitly link these advertising identifiers to consumers' names, email addresses, and telephone numbers," the letter reads.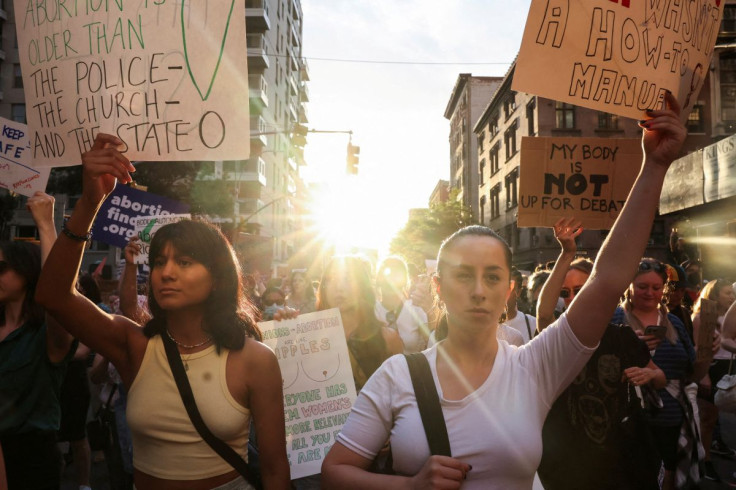 © Copyright IBTimes 2023. All rights reserved.