Layoffs 2020: Delta, United Airlines Prepare For Massive Gutting Following Coronavirus Outbreak
KEY POINTS
Delta and United are expected to begin firing thousands of employees after Sept. 30
The protection from layoffs enshrined in the CARES Act ends on this date
Both companies have made public their plans to go small

Delta Air Lines and United Airlines, the world's second and third largest airlines in terms of fleet size, are about to lay off tens of thousands of employees starting this year as COVID-19 continues to slow down passenger air travel to a painful crawl.
Delta employs close to 90,000 people worldwide while United has 96,000 employees. Both companies announced their intent to go small but aren't revealing how many people they plan to fire. Analysts said the numbers they have in mind might be close to or in excess of the 30% layoffs announced by American Airlines.
Delta and United won't be able to fire people until Oct. 1, however. The limitation on firing employees as a condition for the $58 billion bailout by the United States government's CARES Act expires Sept. 30. Half of this amount consisted of grant aid that covered airline payrolls and prevented layoffs through Sept. 30. Delta and United were among the airlines that took the money.
Delta is now laying the groundwork for what airline sources suspect will be massive layoffs. On Thursday, Delta said in a memo to its staff a "smaller Delta unfortunately means fewer people will be required." This means the obvious: layoffs or voluntary retirement.
The company is dangling two voluntary exit programs before the employees: one is a retirement package for employees that have worked at Delta for more than 25 years; the other is a buyout covering most of its workforce.
"While we never dreamed just a few months ago that we would be talking about a smaller Delta -- this was expected to be a year of growth, after all -- this is the reality we're facing," wrote CEO Ed Bastian in the memo to employees. "Every voluntary departure helps to protect the jobs of those who most need them."
United has been preparing its employees for the day of culling since late March. United Airlines CEO Oscar Munoz and president Scott Kirby on March 27 sent a letter to all employees stating in stark terms layoff are in the company's future as no immediate relief can be expected from the dreadful plunge in passenger numbers.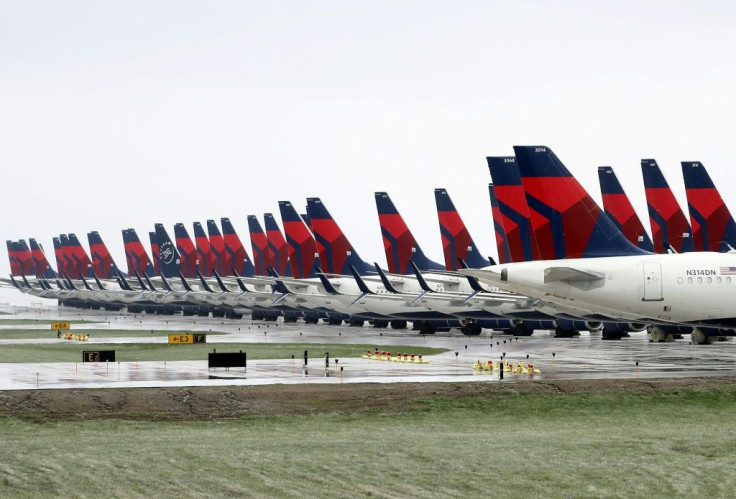 "If the recovery is as slow as we fear, it means our airline and our workforce will have to be smaller than it is today," wrote Munoz and Kirby.
They said United had slashed its April schedule by more than 60%. Despite this, the company still sees load factors plummeting into the teens or single digits. Both bosses said deeper cuts are planned for May and June.
In April, United confirmed it will fire employees en masse this fall after declaring travel demand is "near zero." It warned staff the airline will also sharply reduce hours and staffing in the months to come.
© Copyright IBTimes 2023. All rights reserved.
FOLLOW MORE IBT NEWS ON THE BELOW CHANNELS