LeapFrog To Launch Video Game Console: Will It Compete With The Wii U?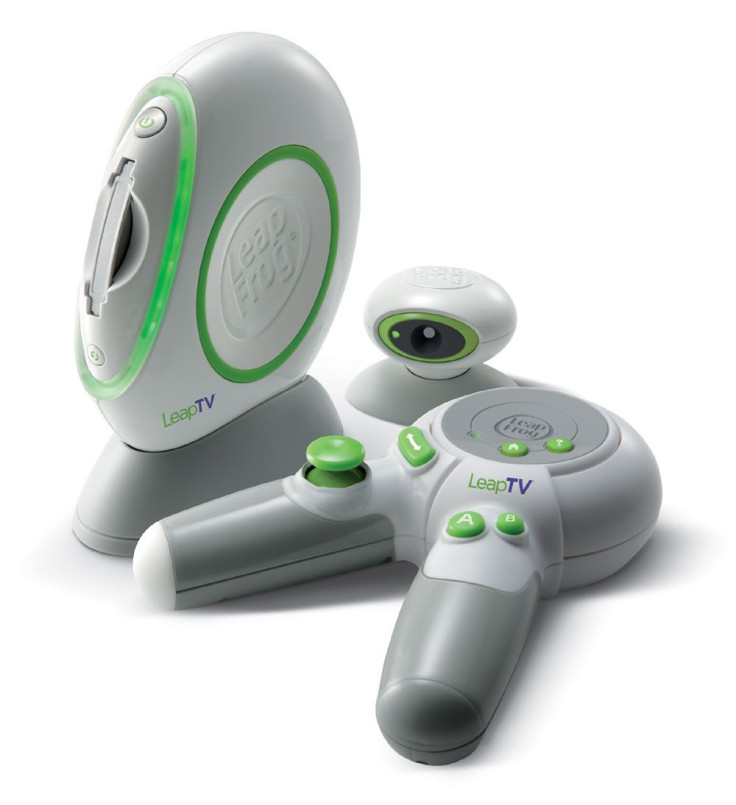 LeapFrog Enterprises (NYSE:LF) is creating a video game console that will focus on appealing to children. The Emeryville, California-based educational entertainment company is the creative force behind 2011's LeapPad Explorer, the most recent in the child-friendly LeapPad series.
LeapFrog's console will compete with Nintendo's Wii U, an eighth-generation console that boasts kid-friendly games like "Donkey Kong Country Tropical Freeze," "Lego City Undercover" and "Mario Kart 8." LeapFrog's upcoming device will even feature motion sensors called LeapTV, which is similar to the Wii MotionPlus, a device that allows the Wii Remote to accurately capture complex motion. The Wii MotionPlus was designed for Nintendo's last console, the Wii, but is compatible with its Wii U, which also supports Wii games.
LeapFrog's console will be available for $150 and will be aimed at children ages 3 to 8.
According to the company, LeapTV has been in development for about two years. LeapFrog CEO John Barbour said the idea came about during a focus group where young children discussed what games they wanted to play, but weren't allowed to. Barbour then realized there was a void in the children's gaming market and there wasn't a console aimed at that specific age group. LeapTV will have a strong emphasis on educational gaming.
"We're fortunate because nobody is doing this," Barbour added. He is also optimistic that LeapTV has the potential to be as successful as the LeapPad. The latest version of the LeapPad is the LeapPad Explorer, which launched in summer 2011 and can take photos, capture movies and download LeapFrog-friendly apps.
LeapTV will come in three parts – the console itself, a controller and a motion sensor camera. The console won't take up a lot of space – it consists of a small, 7-inch disc with a slot for gaming cartridges. It will have 16GB of storage space and 1GB of DDR3 (double data rate type three synchronous dynamic random access) memory.
There will be three ways to play LeapTV -- using the classic controller, pointer play and body motion. Utilizing pointer play allows the user to access the device's "pointer mode." Players can then use the controller as a sword, rope, bat or more, depending on the game being played.
In body-motion mode, the camera is used to monitor the player's movements and places them in the game. For example, if a child is playing a soccer simulation title, they may be required to use kicking motions to make contact with objects that appear on the screen.
Up to four people can play together using LeapTV, just like the Wii U, where four players can engage in titles like "Mario Kart 8."
LeapFrog promises that by the time LeapTV begins shipping this fall, more than 100 games, downloads and videos will be accessible. Games will cost $29.99, while downloadable content will be available for $5 to $15.
How will LeapTV fare against the Nintendo Wii U? One thing that many parents will find appealing is the price. An 8GB Wii U console is currently $300.00, though Nintendo frequently produces bundle deals, where you can purchase the console with a game for the same price. New games for the Wii U cost around $59.99, though the price often drops after a month or so. The success of LeapTV will depend on the type of content it produces for the device. Nintendo makes family-friendly titles that are enjoyable and appropriate for all ages. Will LeapFrog be able to achieve the same?
© Copyright IBTimes 2023. All rights reserved.