'Legends Of Tomorrow': Jes Macallan Promoted To Series Regular For Season 4
Fans will see more Jes Macallan in Season 4 of "Legends of Tomorrow."
Macallan, who recurs as Ava Sharpe in Season 3, has been promoted to series regular for the next season of the time-travel show.
Shortly after her promotion was announced, Macallan took to Twitter to thank the fans for showing love for her character right from the start. The actress also expressed her excitement about working with her onscreen lover Caity Lotz for another year.
"Jes has a power to captivate in person as well as on screen. She had been guest-starring on 'Legends' for all of two days when one of our teamsters, the guy who had been driving her to set, told me that we ought to make her a series regular. He wasn't wrong," executive producer Phil Klemmer told Entertainment Weekly. "We knew that we wanted Sara (Lotz) to fall in love with someone in Season 3, and our challenge was to come up with a character worthy of our fearless captain's love — and then the second challenge was to find a performer capable of playing that part. The door had barely closed on Jes, having just finished her chemistry read with Caity Lotz, that we all turned to each other and agreed that we had found our Ava."
"Her character arc was a bit of a slow burn this season, and yet each episode revealed a new facet of her character," Klemmer continued of the "Mistresses" alum. "She's been alternately funny, poignant, engaging, endearing, and kick-ass this season — and yet I know for a fact that we haven't hit all of Jes' hidden gears as an actor. We are lucky to have a whole new season in which to find them. It's not every actor who can find the emotional heart of a storyline that features John Constantine, a chicken, and a severed human foot. Thank God we found Jes Macallan."
As announced last month, Matt Ryan was also promoted to series regular for Season 4. Speaking at WonderCon 2018, Ryan revealed why joining the show as a regular is interesting for him as an actor. "On 'Legends,' how is he [my character John Constantine] going to interact with those guys?" Ryan asked at the convention (via Syfy Wire). "What kind of dynamic is it going to bring having him on that ship? He doesn't really work well with the team. Those are the kind of interesting things to see how it develops in that world as well. I hope the fans will enjoy it."
What do you think of Macallan's series regular promotion? Sound off in the comments below!
"Legends of Tomorrow" Season 3 finale, titled "The Good, the Bad and the Cuddly," airs on Monday, April 9 at 8 p.m. EDT on The CW.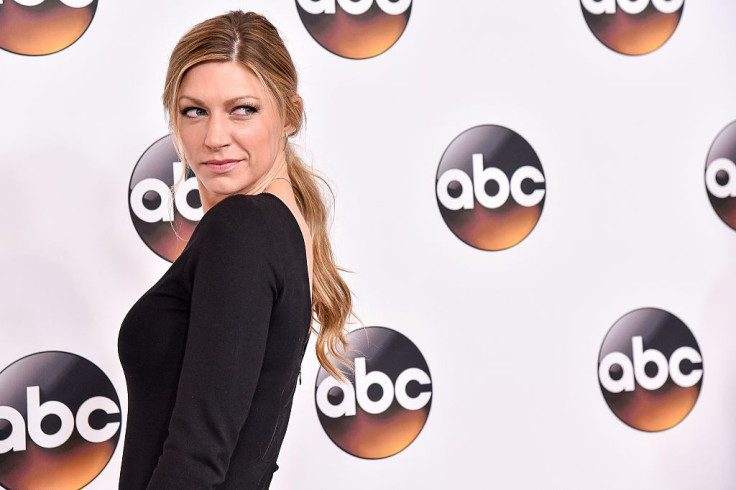 © Copyright IBTimes 2023. All rights reserved.