'Legends Of Tomorrow' EP Teases Last Two Episodes Of Season 3
It looks like Season 3 of The CW's "Legends of Tomorrow" will end with a bang.
In a recent interview with Entertainment Weekly, executive producer Marc Guggenheim said that they achieve "peak 'Legends'" in the last two episodes of the current season.
In next week's Season 3, episode 17, Sara (Caity Lotz) and Rip (Arthur Darvill) team up to stop Grodd from going after young Barack Obama. Titled as "Guest Starring John Noble," the installment also features an appearance by Noble, who voices Season 3 big bad Mallus. But instead of playing the time demon, Noble will appear as himself during the time he was filming "Lord of the Rings."
"Both moments are just so wonderfully joyous," Guggenheim said of Grodd coming after Obama and Noble's guest appearance. "They're some of the best stuff we've ever done on 'Legends.'"
Elsewhere in the penultimate episode of the season, the Legends think they have found a way to destroy Mallus, but they will have to create an uneasy alliance with one of their enemies. Also, Nate (Nick Zano) and Wally (Keiynan Lonsdale) try to stop Amaya (Maisie Richardson-Sellers) from changing her future.
As for what fans can expect from the finale, Guggenheim said that the "balls-out craziness" season ender will see the return of many familiar faces. Characters confirmed to return for Season 3, episode 18 are Franz Drameh's Jax Jackson, Johnathon Schaech's Jonah Hex, and Matt Ryan's John Constantine.
"It really feels like a real finale in that respect and we really draw together almost every thread and character that we'd established over the course of the third season, and yes, that includes Beebo," Guggenheim said. "Beebo will make a phenomenal return that is quite awesome."
Mallus' true form will also be revealed in the finale. In an interview with Entertainment Weekly last February, Guggenheim said that they are saving Mallus' identity reveal "toward the end of the year." "He will be a fully CG character," Guggenheim said of the mysterious villain. "The design of him is really cool. We're really pushing the envelope in terms of what we can do with the visual effects on the show."
"Legends of Tomorrow" Season 3, episode 17 airs on Monday, April 2 at 8 p.m. EDT on The CW. The season finale, titled "The Good, the Bad and the Cuddly," airs the following week on April 9 in the same time slot.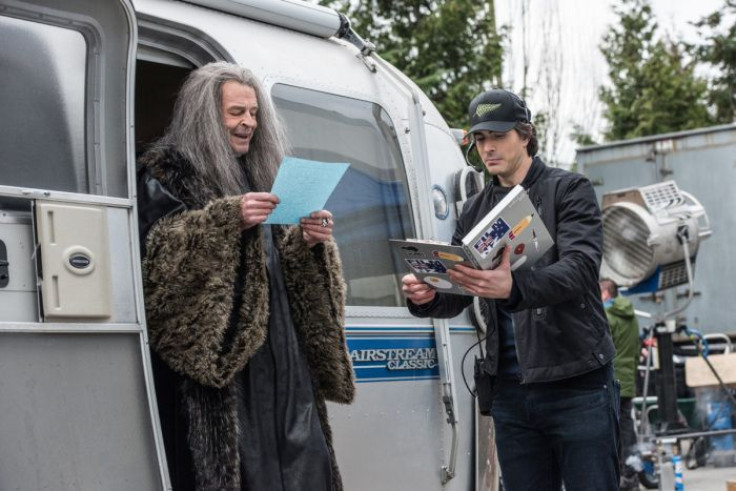 © Copyright IBTimes 2023. All rights reserved.