Lenovo Preps World's First 5G-Capable Phone With Snapdragon 855 SoC
A Lenovo executive has claimed that the Chinese company will be the first one to commercially launch the world's first ever 5G-capable smartphone. He also claims that the device they are preparing is housing Qualcomm's next-generation System-on-Chip (SoC).
On Wednesday, VentureBeat spotted a social media post made by Lenovo VP Chang Cheng on China's Weibo. In the now-deleted post, Cheng reportedly claimed that Lenovo is going to be the first one to introduce a 5G-capable mobile phone on the market. He didn't say much about the device, but he disclosed that it will be powered by Qualcomm's Snapdragon 855 processor.
It's important to point out that Qualcomm hasn't officially introduced the Snapdragon 885 — the successor to the Snapdragon 845, which was unveiled in December 2017. Nevertheless, there are sources claiming that Qualcomm's next-generation processor already entered production in June ahead of the chipset's debut later this year.
The Snapdragon 855 is expected to appear in late 2018 and early 2019 phones. This could mean that Lenovo's 5G-capable phone would be launched before this year ends. Qualcomm is believed to be announcing the Snapdragon 855 in a December event, so it's possible that Lenovo will be introducing its 5G-enabled phone within the same month.
Cheng did not reveal the name of the upcoming handset, but it's possible for Lenovo to launch it under its own name or under the Motorola brand. Lenovo acquired the latter from Google in 2014. For the past two years, Motorola has been working on a "5G Moto Mod" attachment for an upcoming device. Sources say this could be the Moto Z3, which is going to be unveiled at a Chicago event this Thursday, according to Android Police.
Aside from Lenovo, Huawei is also eager to be the first company to commercially launch a 5G-enabled smartphone. IBTimes learned earlier this week that Huawei is already working hard in developing its device. The second largest phone vendor during the second quarter has even tapped Taiwan-based Auras Technology to be its sole supplier of advanced cooling modules for its 5G-capable phone.
Unfortunately, Huawei might not be the first vendor to sell a 5G-ready smartphone. The Chinese tech giant is apparently planning to release its first 5G phone in June 2019. Only time will tell if Huawei is going to realize its goal next year or earlier than planned.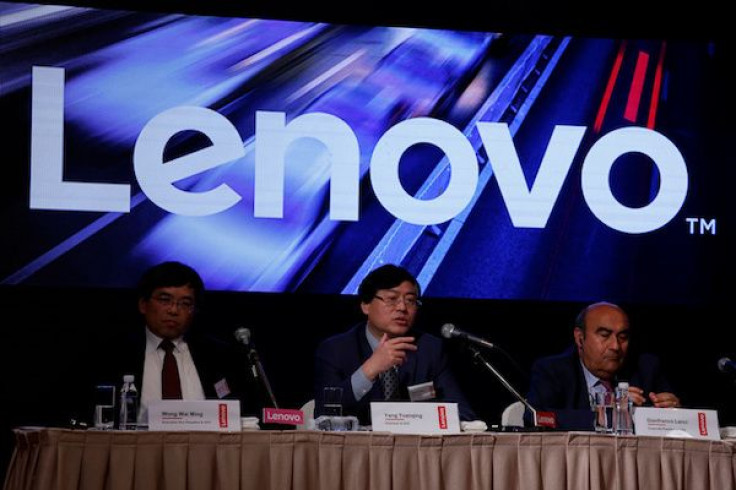 © Copyright IBTimes 2023. All rights reserved.