Lenovo Wants You To Forget Your Password With New Infrared Camera In Laptops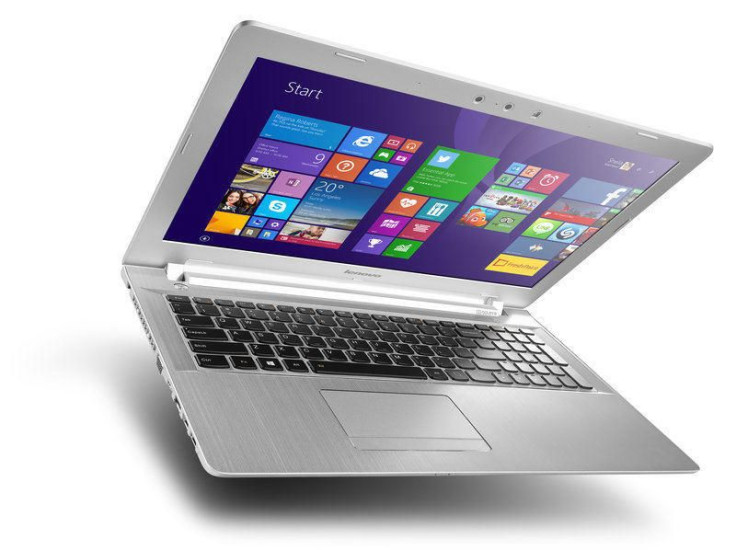 Lenovo just announced a new laptop that comes equipped with three cameras that will let users control their computer with their hand gestures or scan objects for 3-D printing design. The Lenovo Z51 laptop will offer a standard camera, an infrared camera and an infrared laser when it goes on sale in June.
The Z51 features Intel's RealSense 3-D camera, which employs depth-sensing technology that enables the camera to separate objects from their background in an image as well as see the distance between two objects. Most importantly, it makes it possible for users to sign on to their machine with an image of their face rather than typing in a password as part of Windows 10's new focus on biometric authentication.
The 15-inch Z51 laptop will start at $599, just a bit more than the also announced Z41 laptop, Lenovo said Wednesday, before the company's Tech World event.
Both notebooks, which are expected to have only four hours of battery life, will have a 1080p display and are outfitted with an Intel Core i7 processor, 16GB of DDR3L RAM and a 1TB hard drive. The Z41 will be configured with AMD R7-M36 graphics, and the Z51 is equipped with an AMD R9-M375 GPU.
© Copyright IBTimes 2023. All rights reserved.
FOLLOW MORE IBT NEWS ON THE BELOW CHANNELS