LG G5 Seeks To Revolutionize Smartphones With Modular Design That Lets Users Customize Their Handsets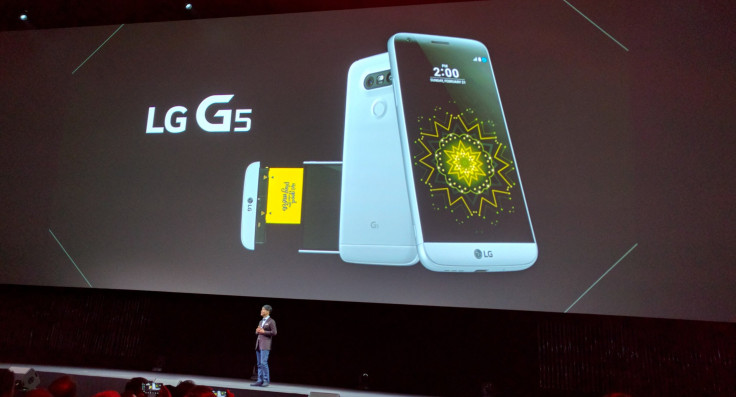 BARCELONA, Spain — Cutting-edge hardware, a pin-sharp screen, a professional quality camera and beautiful industrial design are now simply table stakes when it comes to the highly competitive world of smartphones. To really stand out, you need something unique. Apple Inc. has its own software, Samsung Electronics Co. Ltd. has its curved screen displays and LG Electronics Inc. now has presented at Mobile World Congress its own unique features: modular design, virtual reality and 360-degree cameras.
The design of smartphones has been stagnating of late with most premium devices following the trail blazed by Apple and HTC Corp. in the field of metal industrial design. While the South Korean LG's new G5 smartphone retained a sleek, all-metal design, the company's engineers have combined it with the ability to replace the battery, something which has been all but absent in other premium smartphones.
The modular design of the LG G5 allows a user to put in and take out modules that are aimed at specializing in particular features. LG is launching two modules initially, the LG Cam Plus and LG Hi-Fi Plus, which will add physical camera controls and high-end audio support, respectively.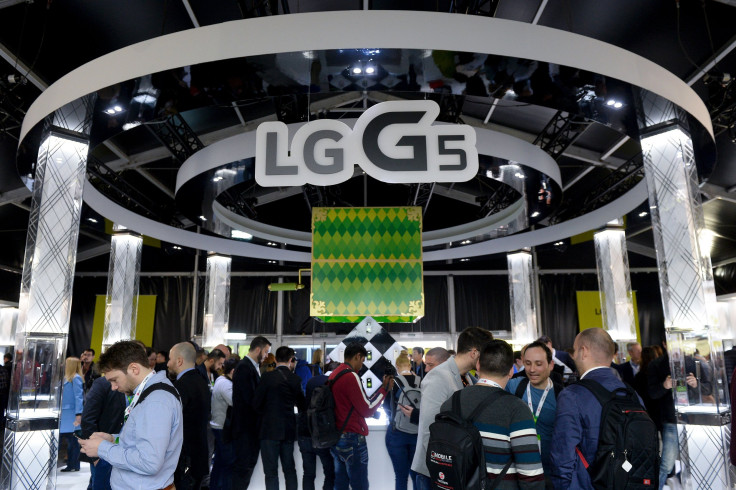 LG said it is opening up its hardware to any partners that want to build modules for the G5 and that it plans to add more modules in the future. "We don't see much excitement anymore, even when a new smartphone is released," Juno Cho, CEO and president of LG Electronics Mobile, said onstage in Barcelona. "Has people's appetite for fun disappeared? Of course not. We want to make smartphones fun again."
Google's Project Ara was an experiment in modular smartphone design, but LG's effort is the first step in this direction for devices that will be available to the consumer. "With its modular design to change batteries and add accessories, LG's new flagship smartphone is clearly renewing LG's portfolio and a smart attempt to challenge its eternal Korean rival," Forrester Research Inc. analyst Thomas Husson told International Business Times.
Beyond its interchangable parts, the LG G5 encompasses impressive hardware specifications, including Qualcomm Inc.'s top-of-the-line Snapdragon 820 chipset and a high-resolution dispaly that features an always-on section to allow you check the time and notifications without turning on the whole screen. The company has also updated its camera with a second lens to provide a wide-angle 135-degree view for taking more panoramic pictures.
"This year it looks like the Snapdragon 820 is much more competitive and a much more robust design, which makes it easier for LG to create a compelling flagship handset which can go head-to-head with Samsung," IHS analyst Ian Fogg told IBT.
Despite LG's innovations, the company likely will continue to struggle to compete in a market that Gartner predicts will decline for the first time ever in 2016, meaning that without the scale of firms such as Apple and Samsung it could face a tough 12 months.
"LG has the same problem everyone else has got," Fogg said. "How do you persuade consumers that the 2016 LG phone is better than the 2015 or 2014 LG handsets? How do you convince people to keep upgrading? And they have the additional problem that they are not a market leader, they are a lot smaller than Samsung and Apple, and they are even now a long way behind Huawei in the market."
Samsung will launch its Galaxy S7 flagship smartphones at Mobile World Congress later Sunday, and the two smartphones will go head-to-head in the coming months, although LG declined to reveal what the price of its phone would be or when exactly it would go on sale.
LG has also dipped its toe into the burgeoning world of virtual reality with a VR headset that needs to be tethered to your smartphone. Unlike the Samsung Gear VR, the LG headset doesn't employ the phone's screen to display images and video, but uses separate lenses instead.
LG launched a range of other accessories designed to work with the G5, including a 360-degree camera, Wi-Fi-controlled spherical robot and a prototype for a drone controller, designed to make it easy for anybody to fly an unmanned aerial vehicle.
© Copyright IBTimes 2023. All rights reserved.
FOLLOW MORE IBT NEWS ON THE BELOW CHANNELS