LG V20 Pre-Orders Go Live On T-Mobile; Verizon Version Available Online Starting Oct. 20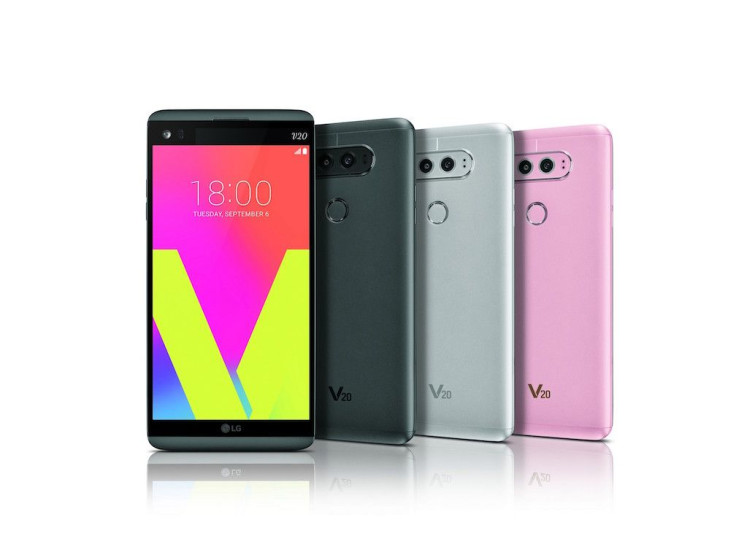 T-Mobile started offering LG V20 flagship smartphone on pre-orders on Monday. It is the first phone to support the company's new LTE AWS-3 Spectrum. It claims that its LTE AWS-3 is the fastest LTE network in the U.S.
The V20 is LG's flagship Android 7.0 device. It comes with a 5.7-inch 2560×1440 display and a secondary 160×1040 display above that, 16-megapixel standard and 8-megapixel wide-angle rear cameras, a Quad DAC for improved audio, Snapdragon 820 processor, and 4GB of RAM. It has 64GB of built-in storage and a microSD slot for adding more storage and a removable 3,200mAh battery.
T-Mobile is offering deals up to $350 on the pre-booking of the handset, according to its official press release. It is offering at least $200 credit in exchange for any working 4G phone. Every customer will get H3 by B & O Play headphones, valued at $149. Customers signing up for a 24-month plan will get a free LG G Pad X 8.0 or LG G Pad F 8.0.
The device will be available in T-Mobile stores across the U.S. starting Oct. 28. Customers opting for a carrier-based plan would have to pay $49.99 down payment and $30 per month for 24 months. JUMP! On-demand customers won't have to pay the down payment, only $34 per month for 18 months.
The unlocked device will cost $769.99 and non-carrier customers will have unlimited data on T-Mobile ONE plan.
Other carriers will also offer the LG V20.Verizon will offer the device online starting Oct. 20 and in its stores starting Oct. 27. It will also offer free B&O Play headphones.
AT&T started pre-orders for the device on Oct. 7, 2016.
© Copyright IBTimes 2023. All rights reserved.