LG V35 Release Date: G7-Inspired Smartphone Coming To US In August?
LG Electronics is reportedly closer to launching a new smartphone. The next-in-line handset is said to be the LG V35, an updated version of last year's V30.
Industry sources told South Korean news outlet Yonhap on Wednesday that LG is already preparing for the launch of the V35. The sources, who spoke on condition of anonymity, did not leak a timeline, but they confirmed that the phone is scheduled to release in the "near future."
They also mentioned that they are aware of rumors claiming the LG V35 could hit the United States market this summer, specifically in August, through Dallas-headquartered carrier AT&T. They did not deny this information, but they clarified they have no idea when LG plans to introduce the V35 in its home country.
For LG fans who are hoping for a radical redesign, they will likely be disappointed when the V35 is unveiled. The handset is said to sport a design similar to that of the V30. It will even come with the same 6-inch OLED display that has an 18:9 aspect ratio.
Previous reports stated that the LG V35 is going to be an updated edition because it will sport the latest features that the LG G7 ThinQ flagship has. It's not clear if LG will include a notch just like the one found on the G7. If it does, then the feature could be the distinction between the V35 and the recently released V30S ThinQ.
The V30S ThinQ — released in March — was also an updated version of 2017's V30. It didn't come with significant upgrades, but it is part of LG's ThinQ-branded products.
Meanwhile, LG's first flagship for this year, the G7 ThinQ, has already surpassed last year's G6. Industry sources said on Monday that the G7 ThinQ's sales are expected to exceed those of its predecessor since preorders for the new device are bigger.
The LG G7 ThinQ preorders have reportedly reached the 70,000 mark. LG did not announce the preorder numbers for the G6 during its initial release, so there is no basis for a comparison for now. Nevertheless, an employee at a smartphone dealership in Seoul confirmed that the G7 ThinQ is doing better compared to the G6.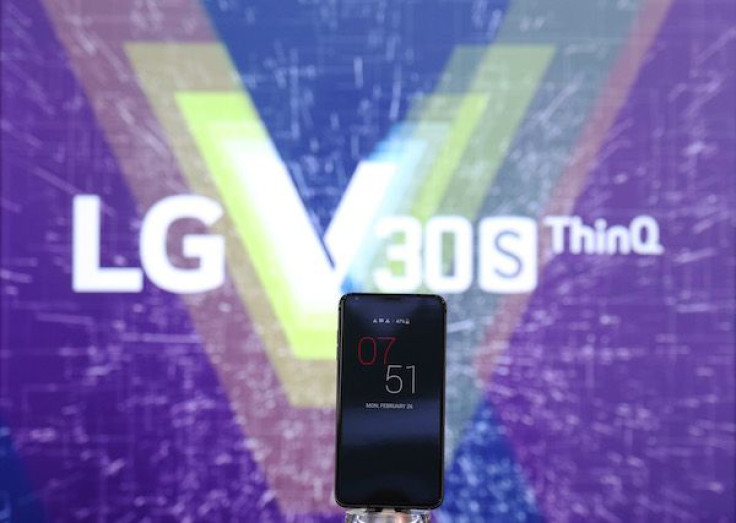 © Copyright IBTimes 2023. All rights reserved.
FOLLOW MORE IBT NEWS ON THE BELOW CHANNELS