LG G7 ThinQ Initial Performance Sparks Hope For LG's Smartphone Business
It's only been a matter of days since the LG G7 ThinQ started hitting shelves in its home country of South Korea, but the new flagship phone has already surpassed its predecessor, the LG G6, in terms of market performance.
Industry sources told Yonhap Sunday that the G7 ThinQ's sales are likely to exceed those of the G6 during their initial stages of release. This is because the G7 ThinQ's preorders are already bigger than the preorders its predecessor got last year.
Market watchers revealed that preorders for the G7 ThinQ have already reached the 70,000 mark. While the preorder numbers for the G6 were never disclosed, sources said the new flagship has already surpassed the G6.
"The company and local mobile communication service providers as a rule do not release exact sales figures, but there are many indications pointing to an improvement in demand from a year earlier," one of the market watchers said.
The same market watcher disclosed that the LG G7 ThinQ Moroccan Blue color option is the most popular variant among consumers in South Korea. The Raspberry Rose and New Aurora Black color options follow suit.
An employee at a smartphone dealership in Seoul has confirmed that the G7 ThinQ is indeed performing well at the moment. The employee said that there is more general interest in the G7 ThinQ compared to LG's previous G-branded installments.
The news that the LG G7 ThinQ is doing well on the market definitely sparks hope for LG's smartphone business, which has been struggling to keep up with competition for several quarters now.
In an interview with Korean media early this month, LG's U.S. division head Cho Ju-wan admitted that they are hoping for the G7 ThinQ to revitalize the company's struggling smartphone business.
"We need to seek a turnaround in the smartphone segment in the North American market," Cho said. "As the V30 smartphone brought a sensation in the market and created the momentum, we seek to post a turnaround in performance with the G7 ThinQ."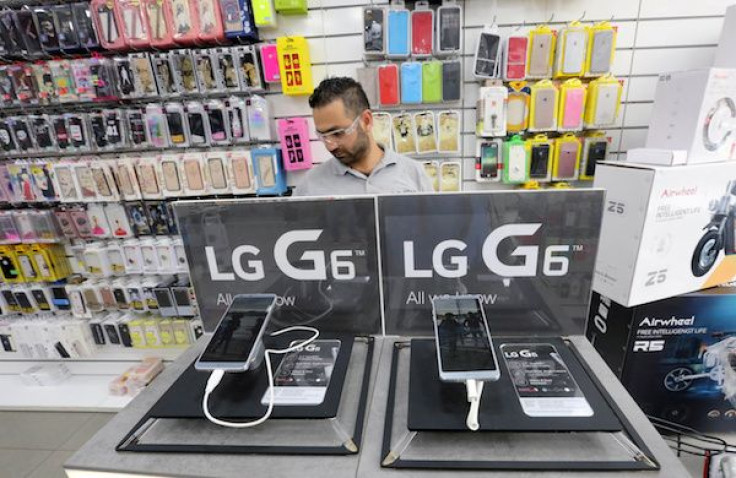 © Copyright IBTimes 2023. All rights reserved.
FOLLOW MORE IBT NEWS ON THE BELOW CHANNELS