LG Group Chair Passes Away; Adopted Son To Take Over Company
LG Group chairman Koo Bon-moo has died at the age of 73 over the weekend. He has reportedly left one of South Korea's biggest companies to his adopted son Koo Kwang-mo, 40.
The Investor reported that Bon-mo passed away on Sunday, May 20, after being sick for over a year. He had been staying at Seoul National University Hospital for a year due to complications from brain surgeries he had in early 2017.
LG has already announced that a funeral for its late chairman will be held privately at an undisclosed location to honor the requests made by his family. Specific details about the funeral services will not be revealed to the public.
In the days leading to his demise, the conglomerate called an emergency meeting last Thursday, May 17, to discuss the nomination of Kwang-mo as a registered member of the board of directors. His appointment has to be approved at a shareholders' meeting on June 29.
Kwang-mo was adopted by the late chairman in 2004 after his only son, Koo Won-mo, died in a car accident. He is the biological son of Bon-moo's younger brother Koo Bon-neung.
The death of Bon-moo marks the start of the heir apparent's bigger responsibilities. A senior official disclosed that Kwang-mo will manage the LG Group with the help of six professional CEOs.
"It is true the group will face new management centering on Koo Kwang-mo with six professional CEOs serving complementary roles," the senior official told Korean media on condition of anonymity. "After certain procedures, he is expected to participate in key decision making of the group's businesses."
Because of his relatively short experience, Kwang-mo will not be handed the biggest role in the company immediately. An insider said, "It is doubtful he will be at the forefront of the group's management immediately and dramatically."
However, Kwang-mo, who is currently the third-largest shareholder of LG Corp. with a 6.24 percent stake, will become the largest shareholder of the group once he inherits the entire stake (11.28 percent) of the late chairman.
Bon-moo was instrumental in the growth of LG. In the 23 years that he was chairman, LG Group's total sales increased more than five times to 160 trillion won or US$148 billion in 2017 from 30 trillion won in late 1994, as pointed out by Bloomberg.
"Chairman Koo is the one who built the foundation of LG's global businesses, which span batteries of OLED panels and telecom," corporate research firm CEOScore President Park Ju-gun said.
Bon-moo is survived by is wife Kim Young-sik, adopted son Kwang-mo and two biological daughters Yeon-kyung and Yeon-soo. LG has a strict principle of excluding women from the management.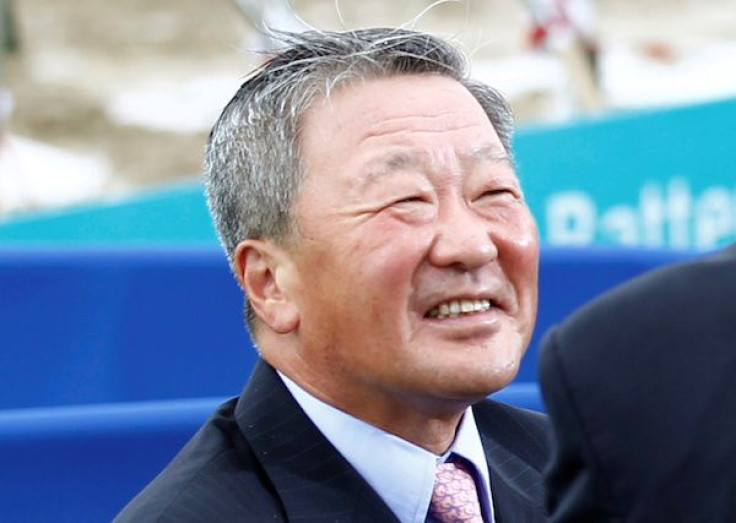 © Copyright IBTimes 2023. All rights reserved.
FOLLOW MORE IBT NEWS ON THE BELOW CHANNELS