Lifeguard Brutally Beaten, Stabbed After Asking Group To Stop Drinking Beachside
KEY POINTS
The 17-year-old lifeguard was left injured after being beaten with a stick and stabbed
He was allegedly attacked by several people after he had warned a group to stop drinking and smoking
Four men were arrested and charged over the incident, with one of them being released later
A 17-year-old lifeguard at a Worcester County, Massachusetts, pond was attacked by several people on the Fourth of July after he asked a group to stop drinking and smoking in the premises, police said.
Officers had been dispatched to the area of Bell Pond near Worcester's city center at approximately 6:30 p.m. Sunday for a report of an on-duty lifeguard being attacked, the Worcester Police Department said in a statement released Monday.
Responders discovered the teenager with stab wounds and rendered medical aid to the victim before he was taken to a hospital by ambulance.
The unnamed lifeguard had been newly assigned to the job and had just finished his certification course four to five weeks ago, WCVB reported. He had been following standard procedure that had been in place for 25 years, according to Worcester Parks & Recreation Department assistant commissioner Robert Antonelli Jr.
Police investigated the incident and discovered that a small group of men had been drinking and smoking in the park prior to the incident. Their activities prompted the lifeguard to issue a warning that they would be asked to leave if they did not stop, police said.
"Several members of the group left without incident, but one person was verbally aggressive and threatening," police stated.
The man who had threatened the lifeguard later returned with a small group and allegedly attacked the teenager. The victim was allegedly hit with a stick and stabbed during the confrontation, police said.
Officers, who had been on the lookout in the area with suspect information, arrested 22-year-old Celestine Bigirimana, according to the statement.
The Everett Gaylord Boulevard resident was charged with assault and battery with a dangerous weapon, disturbing the peace, disorderly conduct, trespassing, resisting arrest and possession of an open container.
Authorities also arrested three more men who had emerged from the woods and entered East Park after they were suspected of being part of the group that attacked the lifeguard, police said.
Mohamed Abdullahi, 19, was charged with assault and battery with a dangerous weapon and disturbing the peace, while a 17-year-old juvenile faced the same charges plus an additional disorderly conduct charge, according to the statement.
The third man had been released without charges after additional information had been discovered, police said.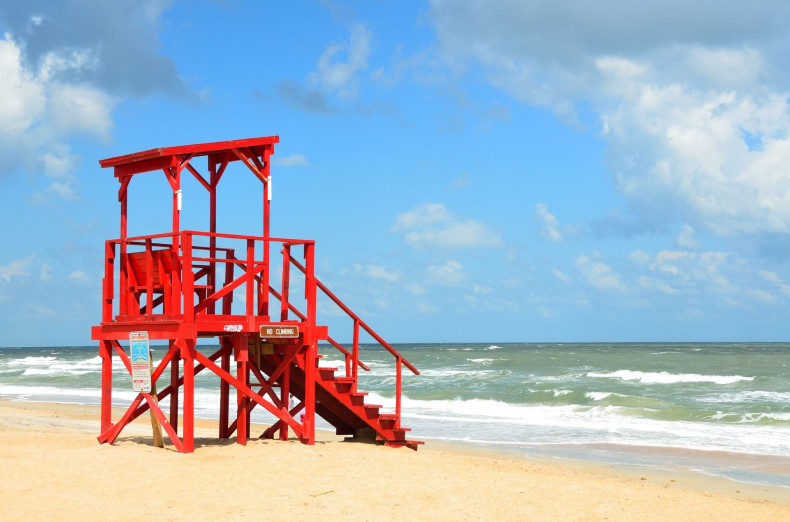 © Copyright IBTimes 2022. All rights reserved.