Lifeguard Gets Attacked By Shark While Playing Victim During Training Exercise
KEY POINTS
The lifeguard realized he'd been bitten after feeling a sharp pain
His colleagues, who were in the water for the training, rushed to help him
He sustained injuries to his chest and right hand
Long Island, New York, -- A lifeguard was attacked by a shark as he was playing the role of a victim during a training exercise on Long Island Sunday. The man survived the terrifying encounter by fighting off the sea creature with his bare hands.
The lifeguard, identified as Zack Gallo, was bitten by a 4- to 5-foot-long shark and suffered injuries to his chest and right hand during a training exercise at Smith Point Beach. Even with injuries, he managed to wrestle the shark by "punching down" the creature.
"I hit the shark three times. I went boom, boom, boom. I guess in the third one it spun back and its tail hit me in the chest," Gallo said, as per the New York Post.
Gallo's colleagues, who were already in the water for the training exercise, rushed to help him soon after the incident. Although "bleeding significantly," he was able to walk out of the water unassisted. He was then rushed to Southside Hospital, where he got some stitches.
"He was playing the role of a victim, and in the midst of that, actually became a victim when this shark bite occurred," Suffolk County Executive Steve Bellone described the incident in a press conference held that same day.
The beach was closed for swimmers right after the attack.
"Ironically, if there was any moment to have an interaction with a shark, like that, where you end up getting bitten, that is the moment, where he was playing a victim and there were actually some of our other lifeguards in this training exercise who are already coming out, and in midst of the incident, he all of a sudden became an actual victim," Bellone added.
Gallo, who is currently recovering at his home, said he only realized he had been bitten when he suddenly sensed a sharp pain. "I felt a sharp, sharp pain and I knew it was some kind of ... once I felt the rubbery texture, I knew it was some kind of shark," he told CBS News.
"The most important thing is to respect the ocean, respect that there are creatures out there, and always swim by a lifeguard because you know they will be there to help if there's a situation," the lifeguard added.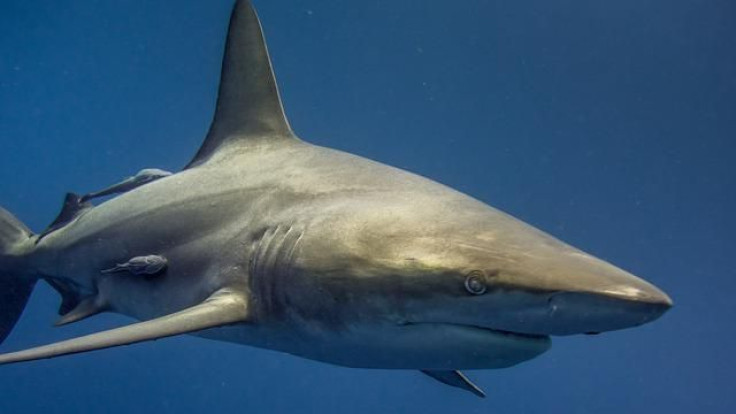 © Copyright IBTimes 2023. All rights reserved.